FUNda Leaders across the country are stepping up to do wonderful things in their communities. The main thing they want to tell other prospective FUNda Leaders is that no matter how small the literacy activity, it has a huge impact on the children you're helping. So whether you have a few hours or just 30 minutes a week, there are things you can do to lead reading in your community. Here are 15 ideas to inspire you as you get going: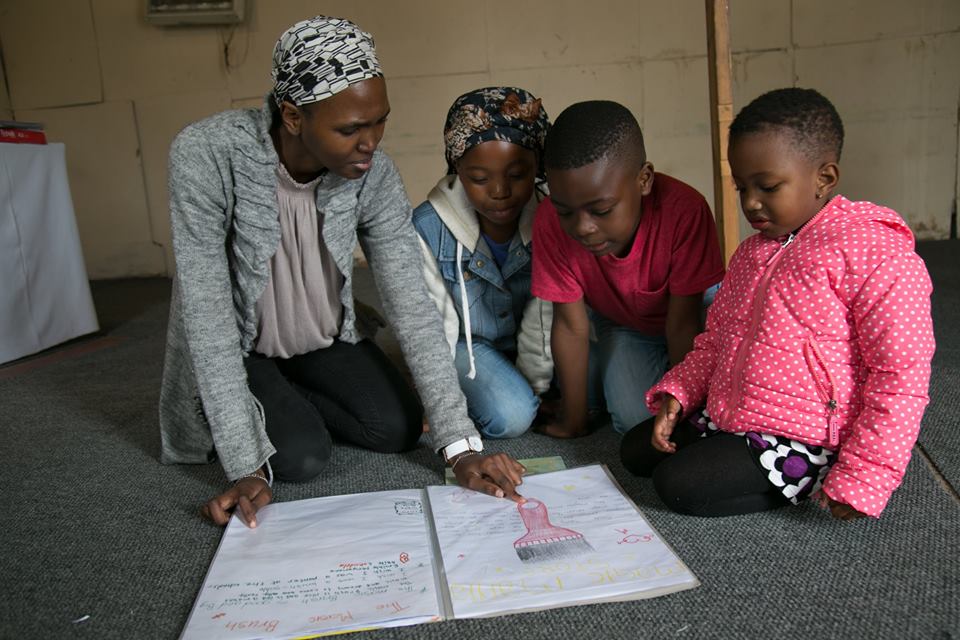 1. Start a reading club, or join an existing reading club. At Nal'ibali reading clubs, children of all ages have a safe and relaxed environment where they can read and talk about what they are reading, and tell stories themselves. Sometimes they also do other fun and relevant activities, such as singing songs and rhymes and acting out stories. By committing to attending club sessions each week, you'll be able to share stories and other fun reading-related activities with children. Your club doesn't need to take up much time or space. It can be just you, your children and their friends. The main aim is to have regular and enjoyable times with stories and books.
If you are unable to lead activities or cannot commit to coming each week, but still want to help out, you could volunteer to attend a reading club once or twice a month. Here, you can join in the activities and help the children and facilitators. You might read with children during a shared reading time, for example, or help a child to choose a story to read. Contact our call centre or email us to be connected to your nearest club.
2. Start a parent-and-tots group. Babies and toddlers love rhymes, songs, books and stories. Get together with others who are caring for tiny tots and sing songs, say rhymes and enjoy looking at books together. You can find information on sharing books and stories with young children on our web- and mobisites:
​You can also find rhymes for children in all South African languages here.
3. Share stories in a clinic. Often, adults and children wait a long time for their appointments. Why not bring storybooks that they can read while they wait? You can also read a story to the children. With the adults, you can discuss the importance and power of reading and sharing stories with children in their home language. The tip sheets in the 'Story supplies' section of our website will help you.
4. Lead a story flashmob! Use the element of surprise! Find a place in the community where there are many parents and children. Gather some friends and surprise the passers-by with a pop-up storytelling or reading. You can include some performance, and afterwards engage your audience with tips on reading and sharing stories at home.  
Let us know about your flashmob via phone or email at least three weeks in advance and we will make every effort to send you promotional materials you can hand out to passers-by!
5. Read to children regularly. Show children the joy of books and stories by reading to them whenever and wherever you can. Encourage friends, family, colleagues and others to do the same.
You can find free stories in the language of your choice in the 'Multilingual stories' section. You can also find printable story cards in your language here.
6. Review and promote special stories. Other FUNda Leaders may welcome suggestions about appropriate stories that cover specific themes, such as bullying, abuse, love and kindness, or stories that may work particularly well for certain ages. If you send us a review to info@nalibali.org, we'll feature your suggestions in the 'Recommended reads' section of our website.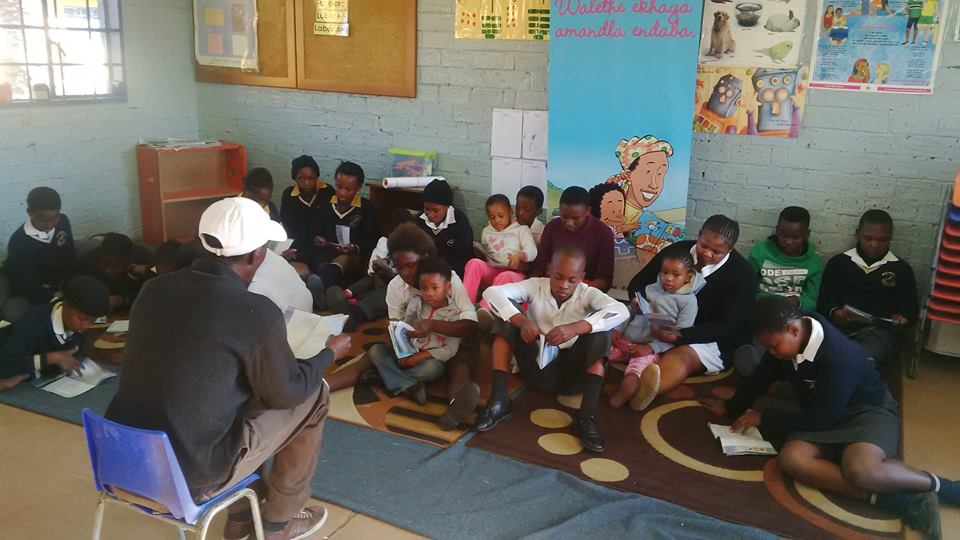 7. Fill hungry tummies. Many reading clubs supply the children with a healthy snack, because it's hard to concentrate if you are hungry! Think about donating food like fruit. Contact our call centre or email us to be connected to your nearest reading club.
8. DIY. You can do small things to make a reading club's venue comfortable and inviting. Make cushions for the children to sit on, provide blankets, help to put up bookshelves or paint the walls. 
9. Help to provide equipment. Many clubs offer drawing and writing activities, so they need equipment like paper, exercise books, pens, pencils, sharpeners, erasers, chalk, crayons, koki pens, scissors, glue and glitter. Collect recycled paper, go through your stationery drawer for things you don't need, or buy some items and drop them off at a club. Dressing-up clothes and other 'story props' are wanted by some reading clubs that support children, especially but not only young children, to explore stories through play and drama.
10. Help with transport. If you own a car, consider helping to take volunteers and children to and/or from the reading club, where necessary, or on outings. And make yourself available to assist the reading club in case of emergency, such as taking someone to a nearby hospital or clinic. These small acts of kindness make a world of difference!  
11. Donate books and other reading material. Reading clubs, school libraries and classrooms need lots of books in African languages and in English, as well as other reading material like newspapers and magazines. How about donating a book to a reading club once a month or on your children's birthdays? Or buy/collect extra copies of the newspaper with the Nal'ibali Supplement in it to donate to a club.
You can also find out what kind of books the reading club you want to support already has and wants, and which language/s would be most useful. Donating a few books at a time is fine – especially if the books are recommended. 
12. Help to organise books. You can help a club, a school library or a particular classroom to list and catalogue books, and to create systems for displaying books attractively and for lending them out.
13. Donate money. Money donated to a club, library or school can be used to buy books and equipment, as well as to pay for outings. Every little bit helps!
14. Celebrate literacy days and spread the love. Each year, various literacy days are celebrated all over the world. Why not keep a note of these days in your diary and plan special events around them? Often, Nal'ibali will plan events that you can take part in. As a signed up FUNda Leader, you'll hear from us about how you can be involved. For example, you can help to arrange events at schools, libraries, community centres, etc, where more people can learn about the importance of reading, writing and storytelling. 
15. Become a literacy ambassador. You have a network of friends, community members, people on social media, colleagues, people at your children's school and so on. Talk to them about the role of reading aloud, mother tongue stories and reading for enjoyment. You have the power to grow the FUNda Leader network, and start a reading revolution in your own circle!
If you have any FUNda Leader ideas that were not listed here, tell us on Facebook or Twitter - we'd love to share your thoughts!