In August 2022, Nal'ibali and the Industrial Development Corporation (IDC) joined forces to tackle the persistently high unemployment and low literacy rates in South Africa through the Social Employment Fund (SEF) – a part of the President's plan to stimulate the economy by creating jobs that contribute to the betterment of the South African society. Statistics SA succinctly captured the disheartening picture of the economic zeitgeist spanning the last two quarters of 2022:
The South Africa's unemployment rate decreased by 0,2 of a percentage point to 32,7% in Q4:2022 compared to Q3:2022. According to the Quarterly Labour Force Survey (QLFS) for the fourth quarter of 2022, there were about 28 thousand more people who were unemployed than in Q3:2022[1]. In the fourth quarter of 2022, South Africa had 7,8 million persons who were without work, looking for work and available to work, of which 6,1 million were in long-term unemployment and 1,7 million in short-term unemployment. Findings from Q4:2022 show that long-term unemployment has almost doubled since Q4:2012, while short-term unemployment has increased by 0,2 million persons.
The staggering proportions above coincided with the IDC granting Nal'ibali support funding to hire 1 000 previously unemployed people from 90 local municipalities across seven provinces (Eastern Cape, Free State, Gauteng, KwaZulu-Natal, Limpopo, Northern Cape, and Western Cape) across the country, to visit families at home to give away reading materials and encourage parents to get more involved in their children's early learning. They will also host story sessions at creches and other early-childhood-development centres, run workshops for caregivers on how to read and share stories with children, distribute books and other literacy material to the broader community, and run community reading clubs in Nal'ibali's areas of operation.
All recruits received on-the-job training and mentorship. The project has also provided children, families, early childhood development practitioners, educators, and communities with direct access to multilingual Nal'ibali newspaper supplements, books, stories, and literacy support. Over 20 000 children, 3 500 families and 450 early learning centres around the country directly benefited from the literacy intervention geared to ensuring that children start formal schooling prepared to receive literacy skill building curriculums offered in schools.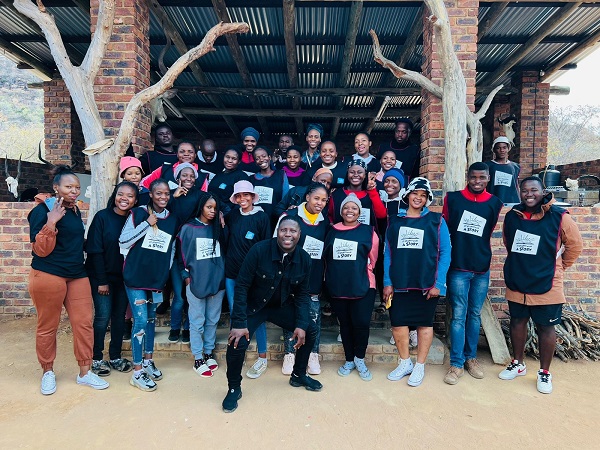 Research tells us that early learning, literacy development and high-quality foundations of learning interventions are essential to enhance children's preparedness for their academic careers and to participate actively in the labour market.  Simply put, the level of a person's education plays a vital role in determining their employability in the labour market.
Nal'ibali's recruitment process did not discriminate against unemployed people between 18 and 60, and in fact for many recruits, this was their first job. Of the 1130 people recruited, women accounted for 93% (937) of the gender split, with men representing 17% (193) of the personnel onboarded. The gender split reflects one of the country's biggest challenges – that women are the most vulnerable in the labour market. Compared to men, women are more likely to remain unemployed for longer periods, which affects their chances of future employment.
220 of the 1130 Nal'ibali SEF participants came from the Limpopo province. With only 20% of the original 220 SEF participants in Limpopo possessing a post-high school qualification in the form of a degree, certificate, or diploma at the beginning of the project. It was only four months into the roll-out phase that key role players in the education sector at municipal level noticed locals traversing through communities with Nal'ibali book bags and eye-catching apparel, with children running to join school reading clubs.
Interested parents approached them at every opportunity to enquire as to when they would be coming to their homes to show them how to read to and with their children. Teachers attending in-service training at the Salitig Training College and speaking proudly about the young people who have helped learners to fall in love with reading. That the Salitg Training College would create an opportunity to offer Nal'ibali SEF personnel with a lifetime opportunity. The Nal'ibali Limpopo SEF team's positive contribution to literacy in the Greater Makweng area prompted Advocate L.R. Malatshi, principal and campus manager at Salitig Training College, to enquire about the project. Through engagement with the Nal'ibali team, it was agreed that Nal'ibali's Limpopo SEF team members needed assistance in acquiring a tertiary qualification.
.
The Nal'ibali and Salitig Training College partnership
The Nal'ibali Limpopo SEF Team with the Turfloop-based Salitig Training College's partnership, started on the 13 March 2023 after participants had completed all necessary submissions for registration for the Public Administration NQF level 5 academic course.
The work done by teams specifically within the Greater Mankweng, outside Polokwane, to change societal behaviour towards literacy through the SEF core objectives to:
Create positive reading habits.

Family literacy interventions

Early childhood literacy skills to improve reading and writing.
Salitig Training College offered to upskill members of the Nal'ibali Limpopo SEF team with a qualification in Public Administration SAQA ID 50060 for a period of 12 months. 193 out of the 198 members of the Nal'ibali Limpopo SEF team have registered to be part of the institution free of charge by the college through funding from PSETA.
The Nal'ibali Limpopo SEF team will benefit in four ways: 
Empower the SEF team in carrying out their daily duties in various communities (ECD [Early Childhood Development] story time sessions, family literacy intervention home visits and community reading clubs)

Improve the lives of the Nal'ibali Limpopo SEF team and their families. When the SEF team members receive their qualifications from Salitig Training College, they will be better equipped to find future employment and contribute to their families' wellbeing.

The qualification will enhance the ability of the Nal'ibali Limpopo SEF participants to perform the necessary administration and improve their management abilities.

Nal'ibali Limpopo SEF participants who have registered for the course will gain a firm foundation required for furthering studies at NQF levels 6 and 7.
This is what the Nal'ibali Limpopo SEF team participants have to say about the opportunity to study Public Administration at the Salitig Training College.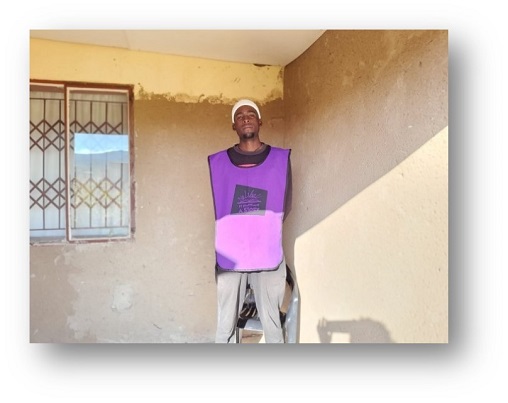 The opportunity that I am given as a literacy facilitator is the greatest thing that has ever happened in my life. Getting to wake up two days a week to make something that has an impact to the community is a beautiful thing. Being part of SEF team members who will be taking part in studying Public Administration at Salitig Training College is especially important to me."- Mogale Maxwell Mokou from Ga – Molepo, Capricorn District Municipality,   Limpopo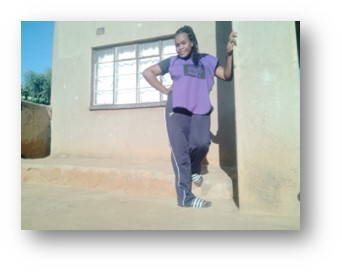 For some of us who are breadwinners at home, it is indeed the greatest opportunity as we will be able to provide. I am honoured to be part of the opportunity as our lives have changed for the best. Thank you to Nal'ibali's SEF project as we are now able to take care of ourselves. The learnership at Salitig Training College can only add to the work done by the SEF project in making our lives better."- Vinolia Pebetse Mogano, Ga Molepo, Maripathekong, Limpopo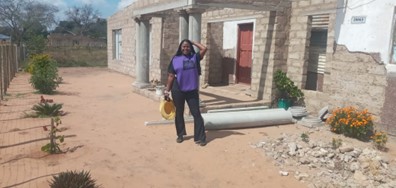 "Nalibali has changed my life for the better. I took a gap year because my family could not pay expensive school fees. This opportunity with Nalibali was meant to be a 7-month contract. Because of the excellent work we do, our contracts have now been extended and we were granted another huge opportunity to study at Salitig Training College for a year for free. This opportunity is so important to me because I can achieve my lifetime dream of completing tertiary education and adding to my skills." Mamodummo Dasery Mogale, Ga Mushi Village, Limpopo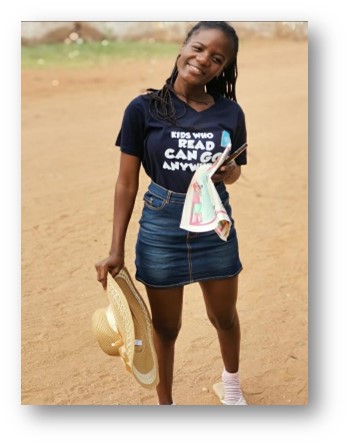 "This opportunity is the key to changing the lives of participants, me included. Growing up in a small village makes it hard to study or succeed. There is no funding for education and a lack of motivation. I am in fact going to be the first person with a tertiary qualification in my family. I will be exposed to greater knowledge in my field (Education) and open new career paths such as becoming a curriculum developer. " Dikeledi Daisy Chokwe, Ga- Chere, Marken, Limpopo