Taryn Lock is the director of Read to Rise, and tells us about her journey to help create a literate South Africa. Years ago, she took a sabbatical to accompany her husband who was studying at Harvard, she didn't realise that she'd come home with a different career path too.
"While I was there, I thought I would keep myself busy by teaching English to foreign students. I found it so rewarding. I connected with people in a way that never happened at my desk in a corporate office. It struck me that in South Africa, it is our own children who are struggling with English and literacy. I decided to leave my job (as a strategy analyst) and dedicate my time to helping children to read," says Lock who is now programme director for the NGO Read to Rise which she co-founded with her husband, Athol Williams.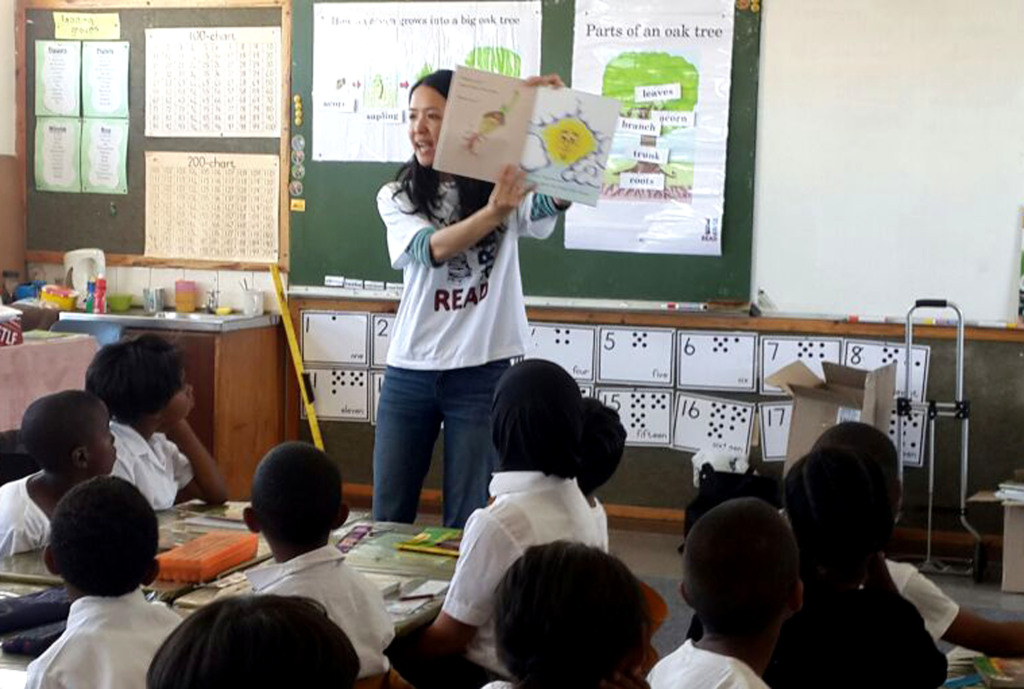 Read to Rise, which was launched in 2013, is based in Mitchells Plain, Cape Town. Volunteers visit classrooms where they read and discuss Williams' and Lock's book Oaky and the Sun with the children, give each child their own copy and also provide a mini-library of 40-50 books in English, Afrikaans and isiXhosa.
"I grew up in a house full of books and my parents always encouraged me to read. Reading helped me to get two degrees," says Lock, who was named one of the Mail & Guardian's top 200 Young South Africans this year.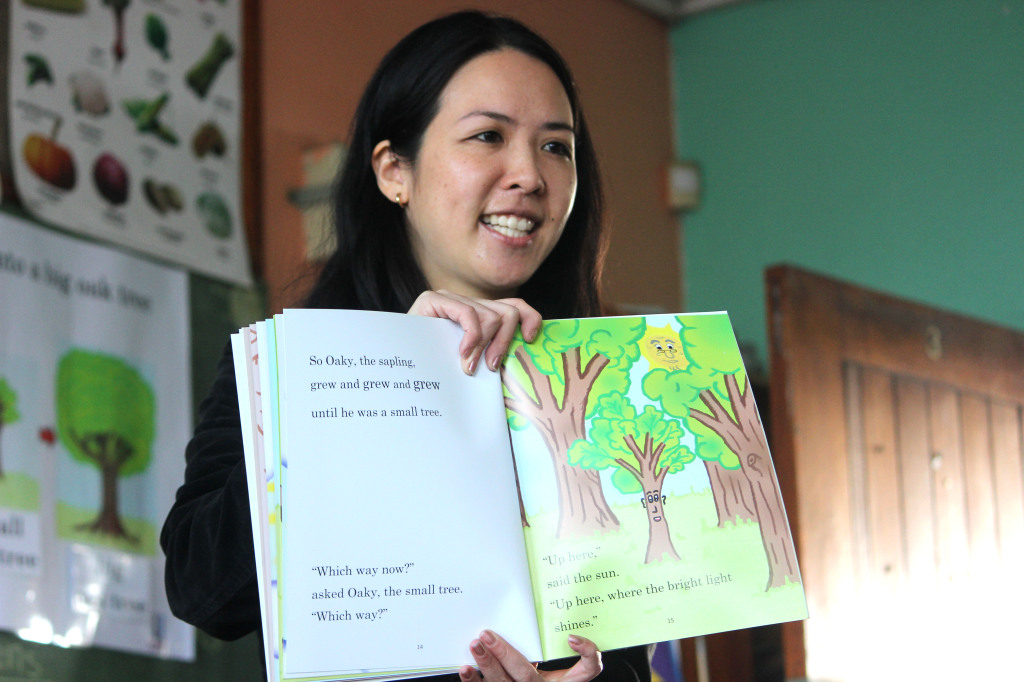 "But a lot of our children have never owned a book and parents aren't reading to them. Athol and I felt strongly about giving each child their own book but when we looked for books to buy, they were so expensive and there were so few that were relevant to South African children. So, we decided to make our own!"
Williams, who is a business strategist, social entrepreneur and poet, wrote the simple story about an acorn fulfilling his purpose and Lock illustrated and published it. It has been translated into Afrikaans and isiXhosa.
"I had to quickly learn all about publishing, which was quite an experience," says Lock who is now busy working on the second story.
So far, Read To Rise has visited 46 schools in Mitchells Plain and distributed 4600 books as well as 54 mini-libraries. They work with the principals and teachers in Grade 2. They chose this year as the children write their Annual National Assessments (ANAs) in Grade 3 and they wanted to inspire them to read and do well, before they encountered those exams.
"Reading is the first step to everything"
"We go in, read the book to the children and then ask them questions afterwards. We make a bit of a drama out of giving each one a book and getting them to write their names in it. It's a big deal for those children. For most of them it is the first book they have ever owned."
Lock says they have been encouraged by the positive response from the children, teachers and parents and she relates how one mother called her up to say how astounded she was when her son came home with Oaky, read it to her and then proceeded to ask her questions about it in imitation of Lock and her volunteers.
Read to Rise believes in the interactive approach and is against just dropping books off at school where there is no means to monitor the impact. Quite a few volunteers come from companies that want to be more involved with the community. As well as sponsoring the books, they are also giving of their staff's time.
Read to Rise has acorn-ish plans of its own and hopes to grow its reach with branches across the country.
"I love seeing the smiles on their little faces," Lock says. "Reading is the first step to everything; comprehension, doing well at school and studying further. By encouraging children to read, you are getting them off to a good start."
To find out more about Read to Rise see www.readtorise.co.za