The PUKU Children's Literature Foundation had their official launch for their isiXhosa Story Competition on Wednesday 1 October 2014  in Grahamstown.  Teachers, parents, students and community leaders attended the event at Nombulelo Secondary School in the Joza Township.
This amazing story competition isn't simply about the powerful effects of creativity and writing. It strives to celebrate and promote the isiXhosa language - allowing a platform for children to express themselves in their mother tongue.  Moreover, the event is sponsored by REDISA, the Recycling and Economic Development Initiative of South Africa. As collaborative initiative by PUKU and REDISA, supported by Nal'ibali, the competition invites young people to write in isiXhosa on environmental themes. This combined initiative has one important central theme:
Let's celebrate our world and our environment through celebrating our language
"As an initiative focused on understanding the value that can be derived from waste, REDISA is committed to educating the youth about the importance of recycling and reusing products and this partnership allows us to do that in a fun and engaging way," said Charlie Kirk, Director at REDISA.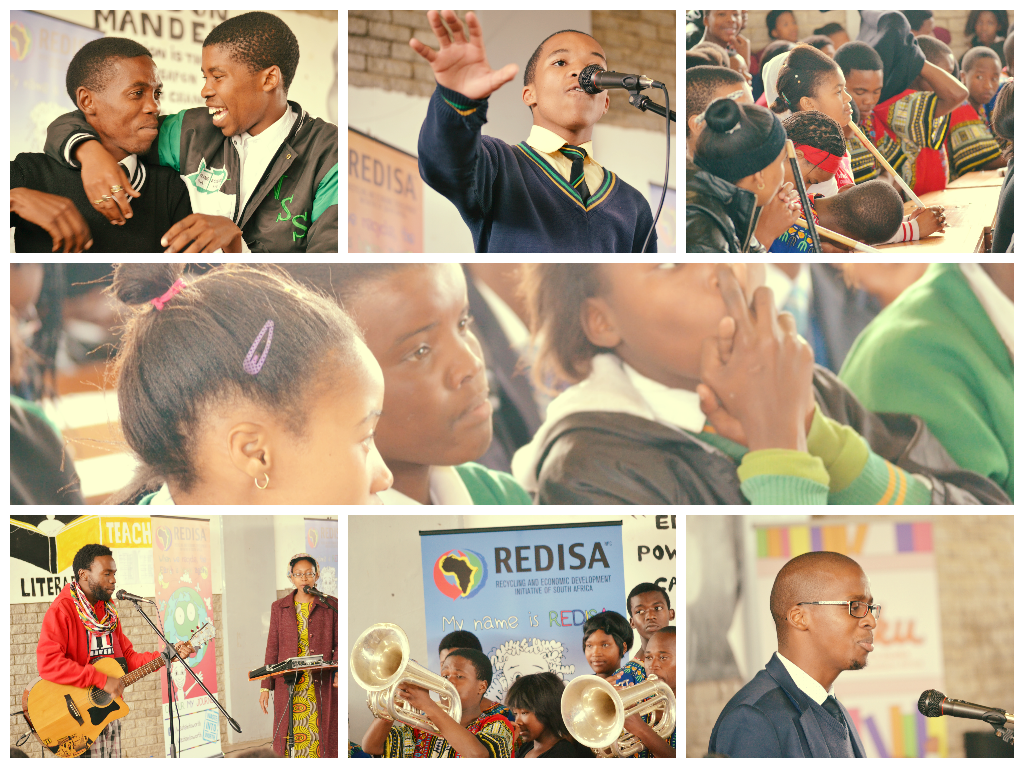 We'll be proudly supporting PUKU by showcasing young people's stories and voices by sharing the winning entries on our mobi- and websites. As Carole Bloch, director of PRAESA (the Project for the Study of Alternative Education in South Africa) says:  Our mother tongues are the languages we feel at home with – the languages we are comfortable to use. Whether it's one or a combination doesn't matter.What matters is feeling a sense of ownership, belonging and strength.
Creativity for preservation
This event also spurred excitement about the third annual Puku Story Festival, which will take place in Grahamstown between 20 and 22 February 2015. Keep an eye out on this date as the winners Story Competition will be announced.