In support of our New Year's drive to get parents to adopt reading resolutions, we held two pop-up bookstores in Cape Town and Soweto on 31 January. Not only were the 'bookstores' a chance for people to choose books to take home and enjoy with their children, but also the opportunity for the Nal'ibali team to hand out Story Power Pacts - which is part of our national 'Story Power. Bring it home.' awareness campaign.
Signing Story Power Pacts
The Story Power Pact is a pledge that outlines basic activities that adults can do to make reading and storytelling a part of their families' everyday lives. These activities include visiting the library, reading books together before bedtime, or simply telling stories during meal times.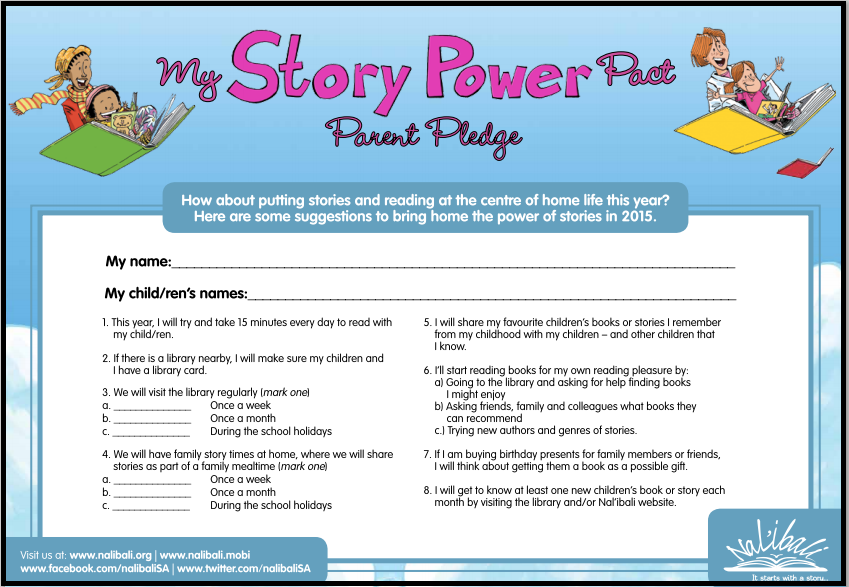 Our Pop-Up Bookstores
To kick-start this drive, Nal'ibali held two pop-up bookstores: one at the V&A Waterfront in Cape Town and another in Maponya Mall shopping centre in Johannesburg.  Passersby came to pick out children's and adults books donated by local publishers, Pan Macmillan and New Readers Publishers, and signed the Story Power Pacts. We also held an additional Story Power Pact signing in Uitenhague at the KwaNobuhle Shopping Centre , watching with amazement as parents pledged to make 2015 the year they'd make reading a part of their child's life. Over 300 people signed the pledges! Take a look at some of these beautiful moments we captured during the day: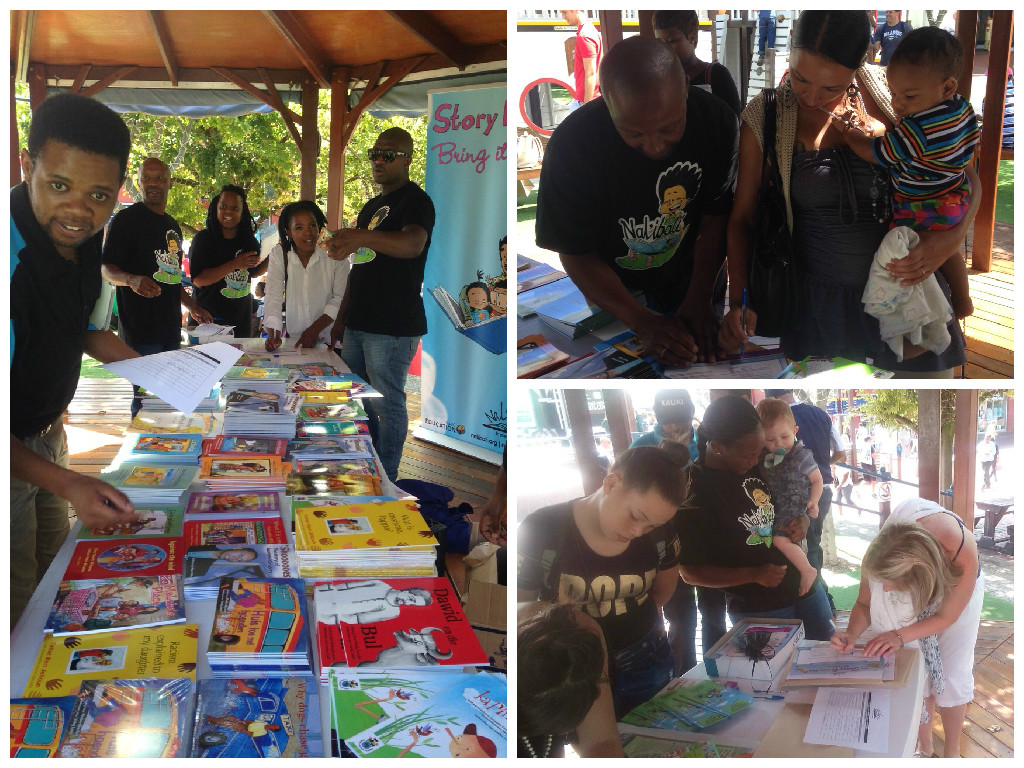 "Children who have enjoyable storytelling and reading experiences at home are more likely to be motivated to read. Reading aloud with children, in particular, is known to be one of the most important activities for building the knowledge and skills they will eventually need for learning to read," explains Dr. Carole Bloch, director of the Project for the Study of Alternative Education in South Africa (PRAESA), which is driving the Nal'ibali campaign.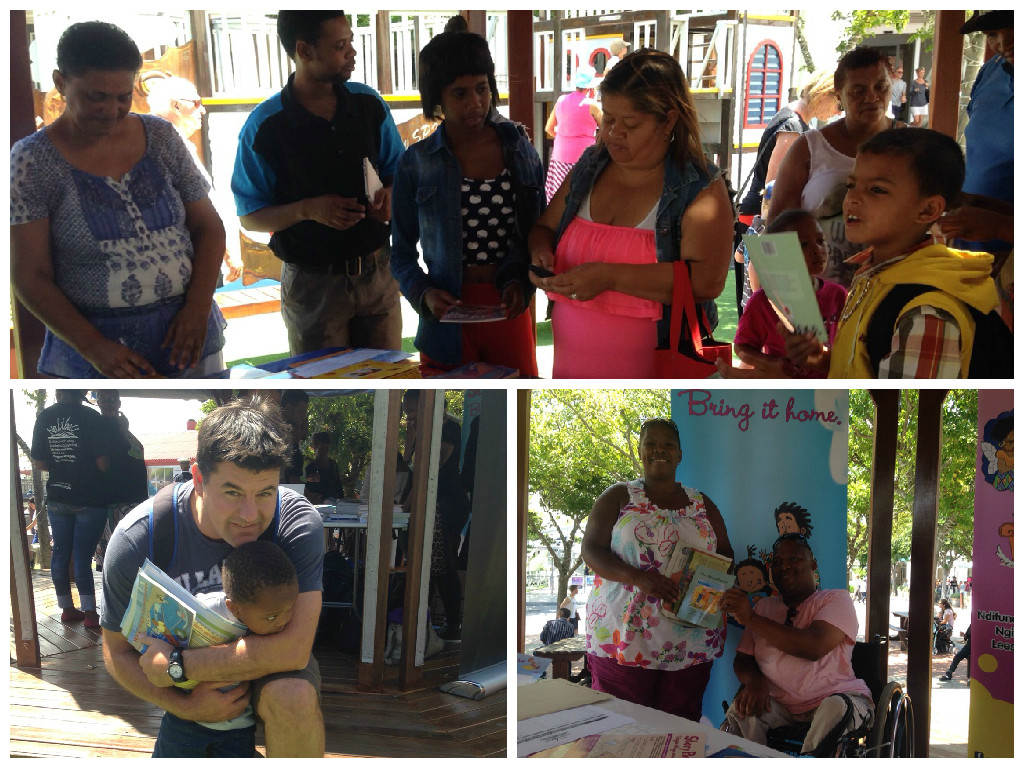 Given that approximately only 5% of parents in South Africa read to their children, the 'Story Power. Bring it home.' campaign is aimed at raising awareness among parents and other caregivers about the role stories and reading can play in putting their children on the path to educational success. At both the V&A Waterfront and Maponya Mall, parents and caregivers interacted with the Story Power Pact, asked questions about the campaign and even signed it with their children: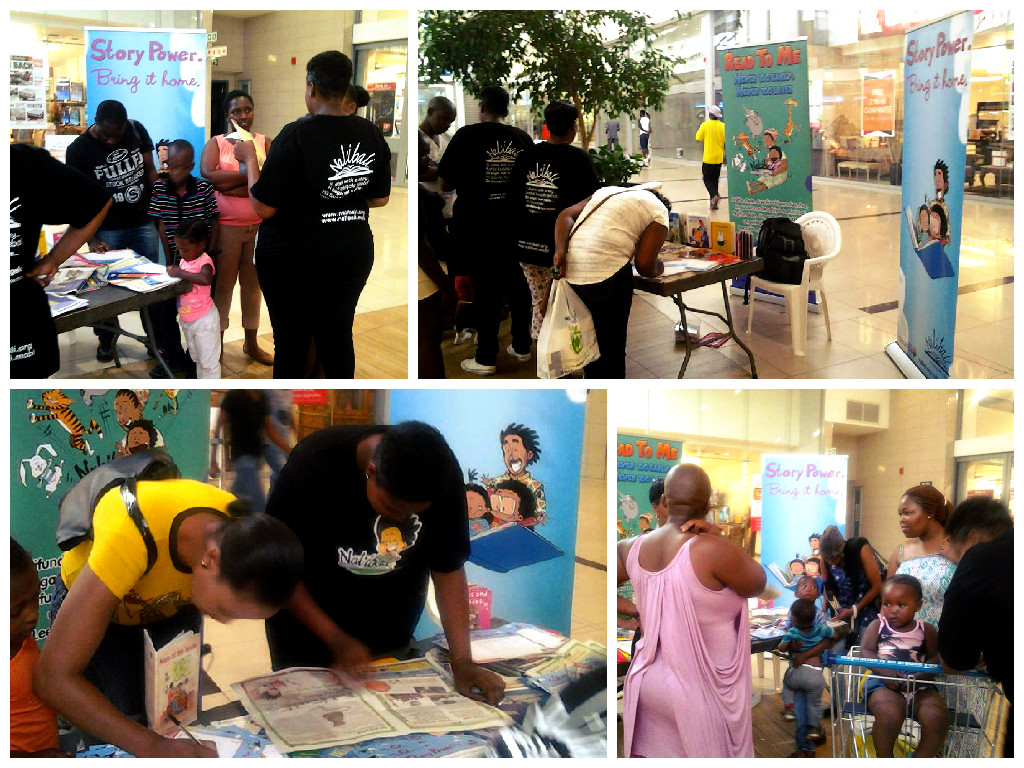 Children whose parents tell stories or read to them from birth are likely to do better at school. And getting adults to invest in their children's natural curiosity of books and stories very early on is what our Story Power Pact and Story Power campaign in general aims to do. In addition to ones that parents can sign, there is also a pledge for children, with ideas on how they can make books, reading and stories a part of their lives.
Over 300 people signed the Story Power Pact!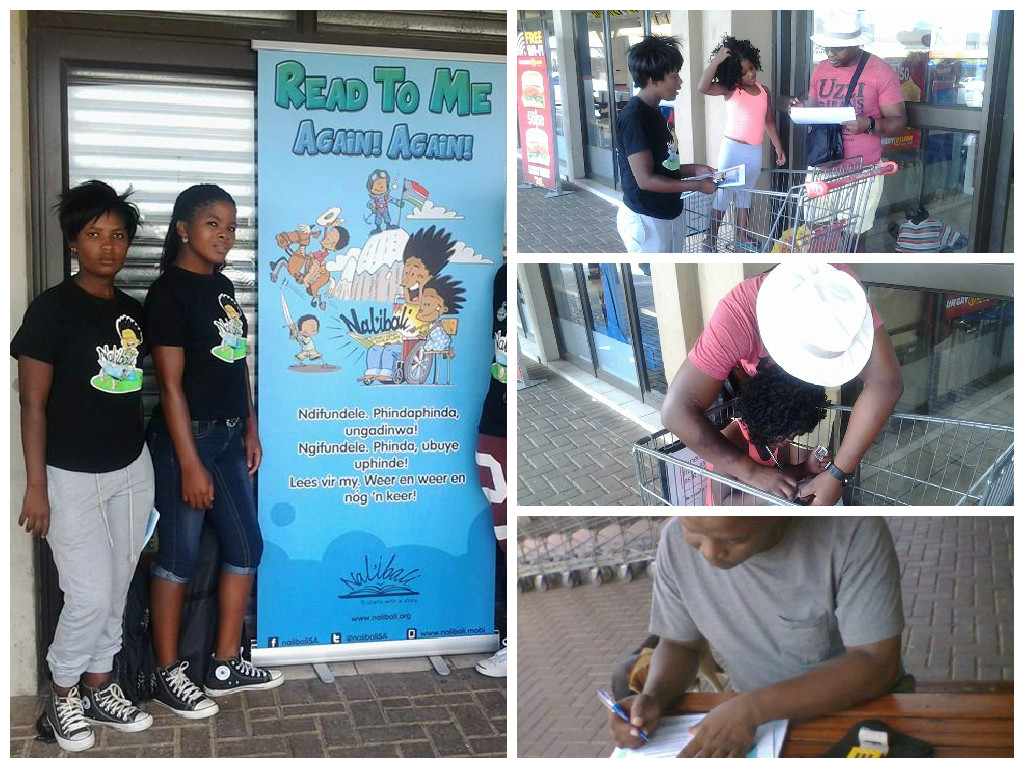 If you'd like to make reading and stories a part of your child's life, sign the Story Power Pact and let us know by dropping us a comment!