Capturing the imagination of children and working towards a more just society that recognises and accepts gender fluidity during childhood, the Nal'ibali reading-for-enjoyment campaign will be hosted South Africa's first drag queen story hour with Thiart Li, performing as Shenay O'brien, and children from two Nal'ibali reading club Ikageng Austrian Embassy Library in Soweto on Saturday 24 June.
The programme is just as it sounds like –  an engaging drag queen reading stories to children in a library, and is a response to similar activations which have been taking place in the USA with great success. During these story hours, children get the opportunity to see adult reading role models defy rigid gender restrictions, and are invited to imagine a world in which all people are truly equal, and accepted for who they are.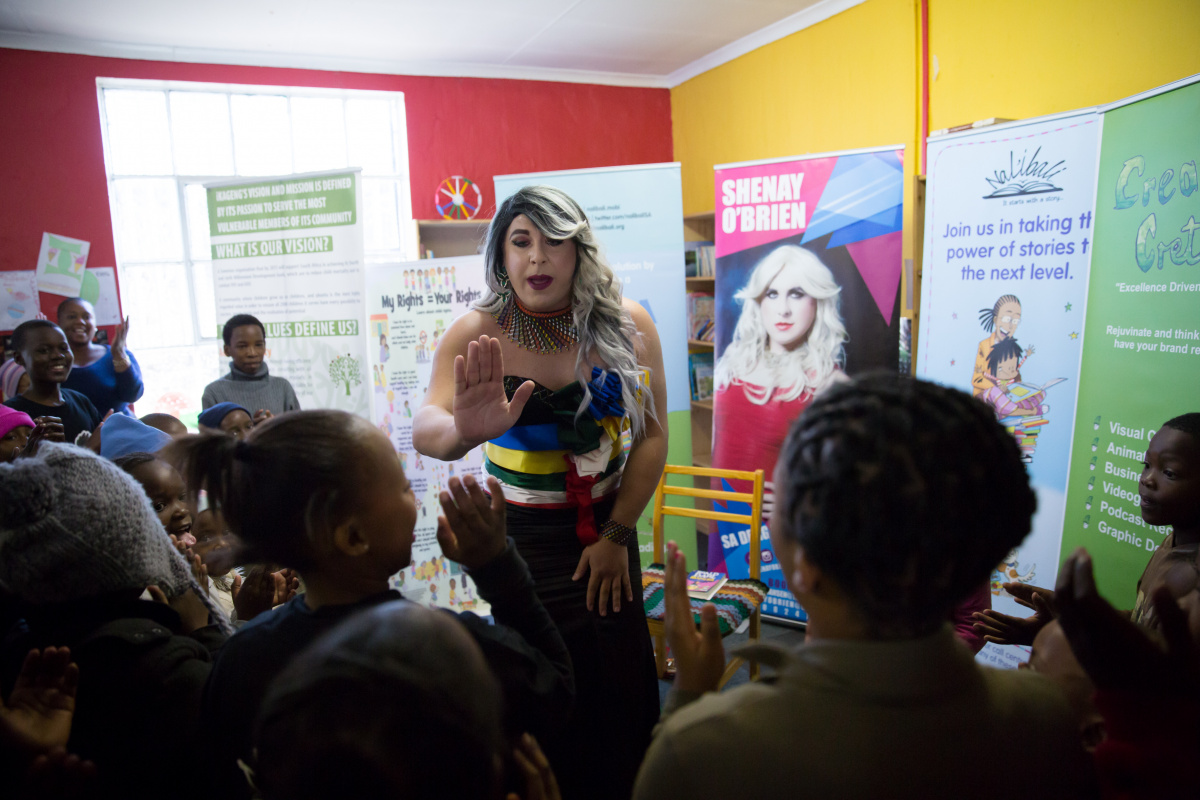 The Nal'ibali reading-for-enjoyment campaign, which works to spark the potential of all children through reading and storytelling in home languages as well English, supports the initiative which is in line with the United Nation's 2030 Sustainable Development Goals (SDG). Sustainable Development Goal number five highlights and promotes the need for gender equality, stating that is not only a fundamental human right, but a necessary foundation for a peaceful, prosperous, and sustainable world.
Further addressing the locally identified issue of abuse in schools, Li will be read from Roald Dahl's Matilda which features a young girl who escapes her unbearable environment by teaching herself to read and taking refuge in her school's library.
Says Righardt le Roux, the Nal'ibali Provincial Support Coordinator responsible for the event: "The story hour ties in with Youth Month and children's basic rights: The right to play, to education and a safe environment. We hope that through this reading we'll begin to foster an awareness and inclusive appreciation of all our children by creating safe places of acceptance within community spaces such as libraries and reading clubs."