World Book Day is a date set aside by the United Nations Educational, Scientific and Cultural Organization (UNESCO) to inspire people, particularly young people, to enjoy books and reading. Celebrated on 23 April each year, the day presented Nal'ibali with the perfect opportunity to launch our new children's literacy rights poster – a collection of 8 messages to help grow a love of reading in children by outlining what they can to do become powerful readers and writers.
To help launch the poster, which is available in all 11 official languages, Nal'ibali Literacy Mentors hosted a series of book parties at Nal'ibali reading clubs across the country. Children from the surrounding areas were invited to join regular members of the reading clubs to enjoy an afternoon stories, songs and discussions about their literacy rights. Local celebrities and storytellers joined the festivities, helping to give out books and, of course, posters for each child to take home with them.
Take a look…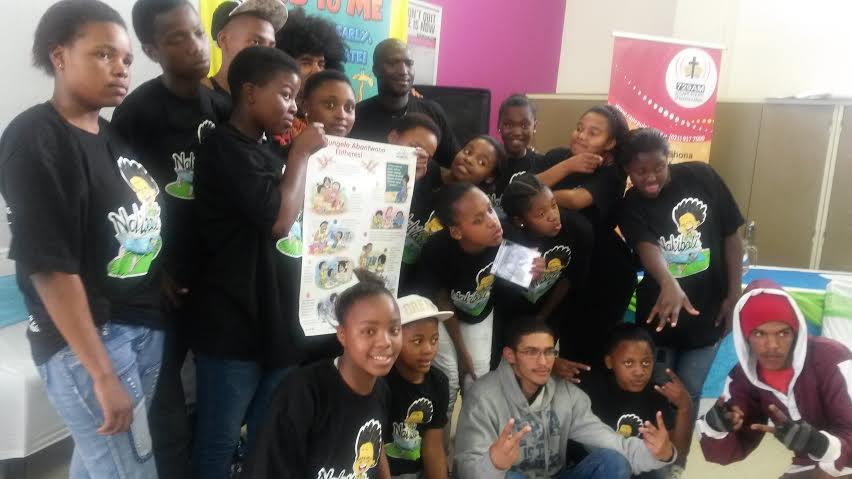 Western Cape
Young readers from the New Generation Reading Club gathered at the loveLife Y-Centre in Khayelitsha to celebrate World Book Day through song and dance. Local musician and hip-hop artist Emile Jansen spoke about the importance of stories and art in building identity, followed by a hip-hop routine by his group from the Heal the Hood Project . The children then gave performances of their own, sharing songs and poems with their celebrity guest!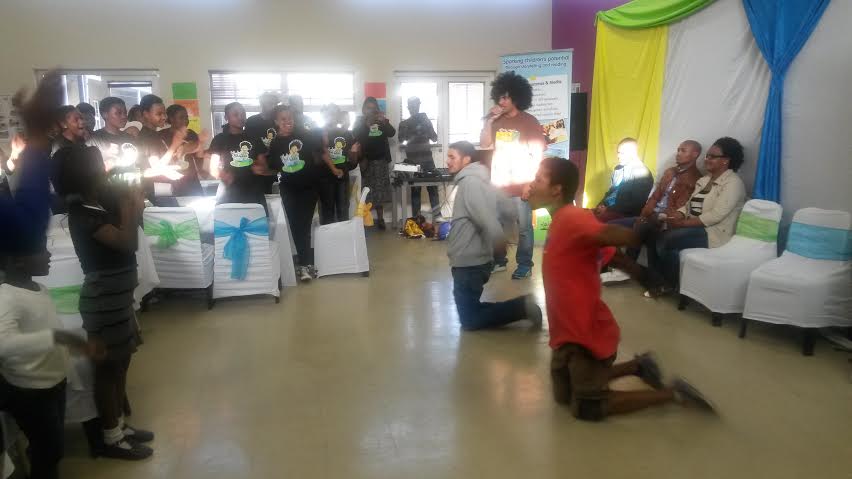 Our Phillippi party was all about interactive entertainment. Children were treated to an afternoon of traditional dance, a puppet show, dramatisations, songs and stories. Poppy Tsira, a local storyteller, spoke about the importance of reading clubs to grow a reading culture in communities, but also encouraged the children to grow a culture of reading in their homes by sharing stories with their families.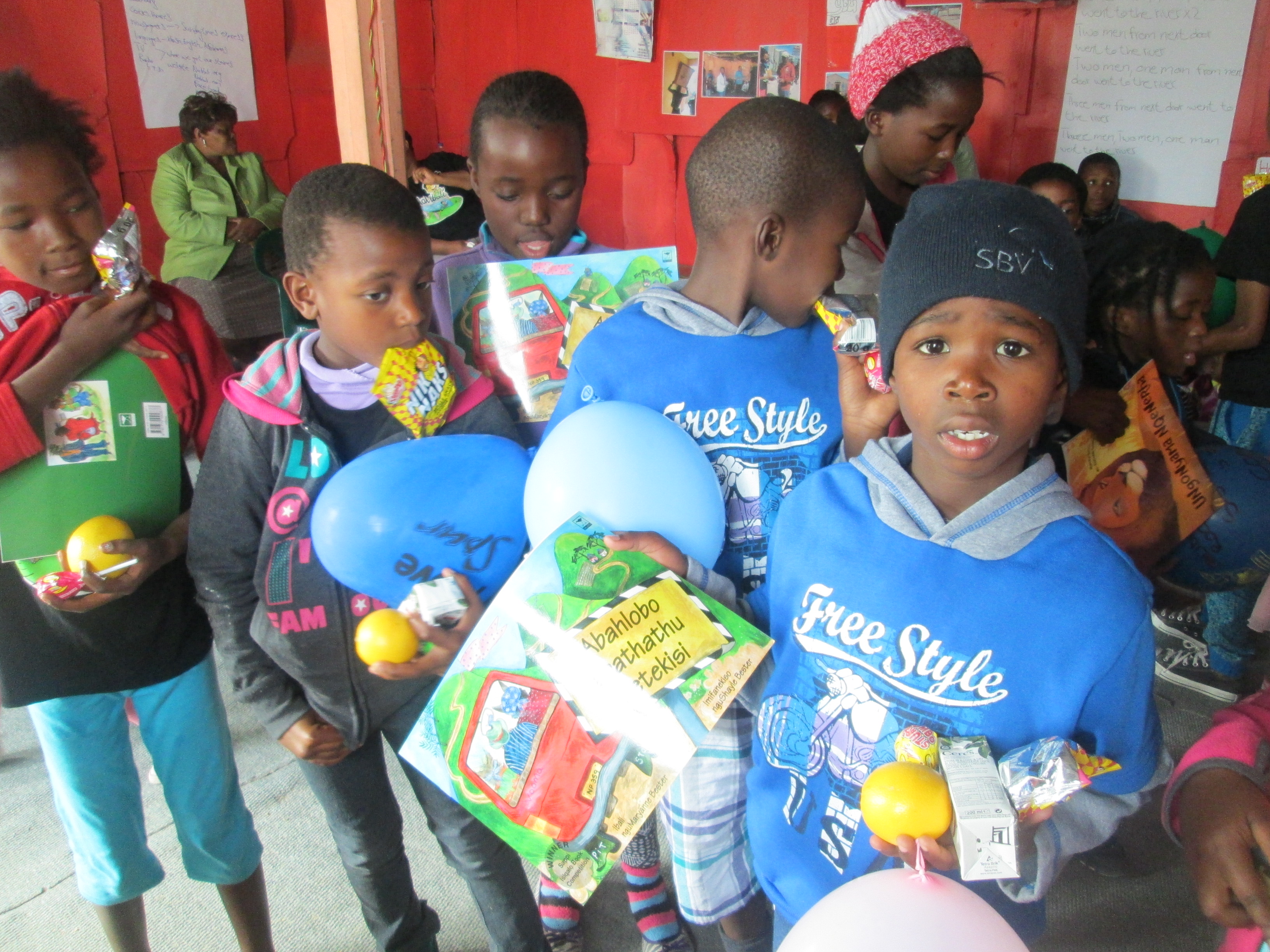 At Grassy Park Library, the Nal'ibali team used dolls to help narrate stories for their young guests, parents and The Library and Information Association of South Africa (LIASA). This was followed by storytelling activities and games, which helped the children to relax and open up for a discussion around the poster and what the rights mean to them.
Eastern Cape
Our Eastern Cape book party took place at kwaNobuhle loveLife Youth Centre, where Sibongile James and Mbulelo Ngewu from Umhlobo Wenene FM joined in on the fun. Not only did the radio presenters share how reading has impacted their lives, but they also read aloud to the children, who were proud to be able to sing for their celebrity guests.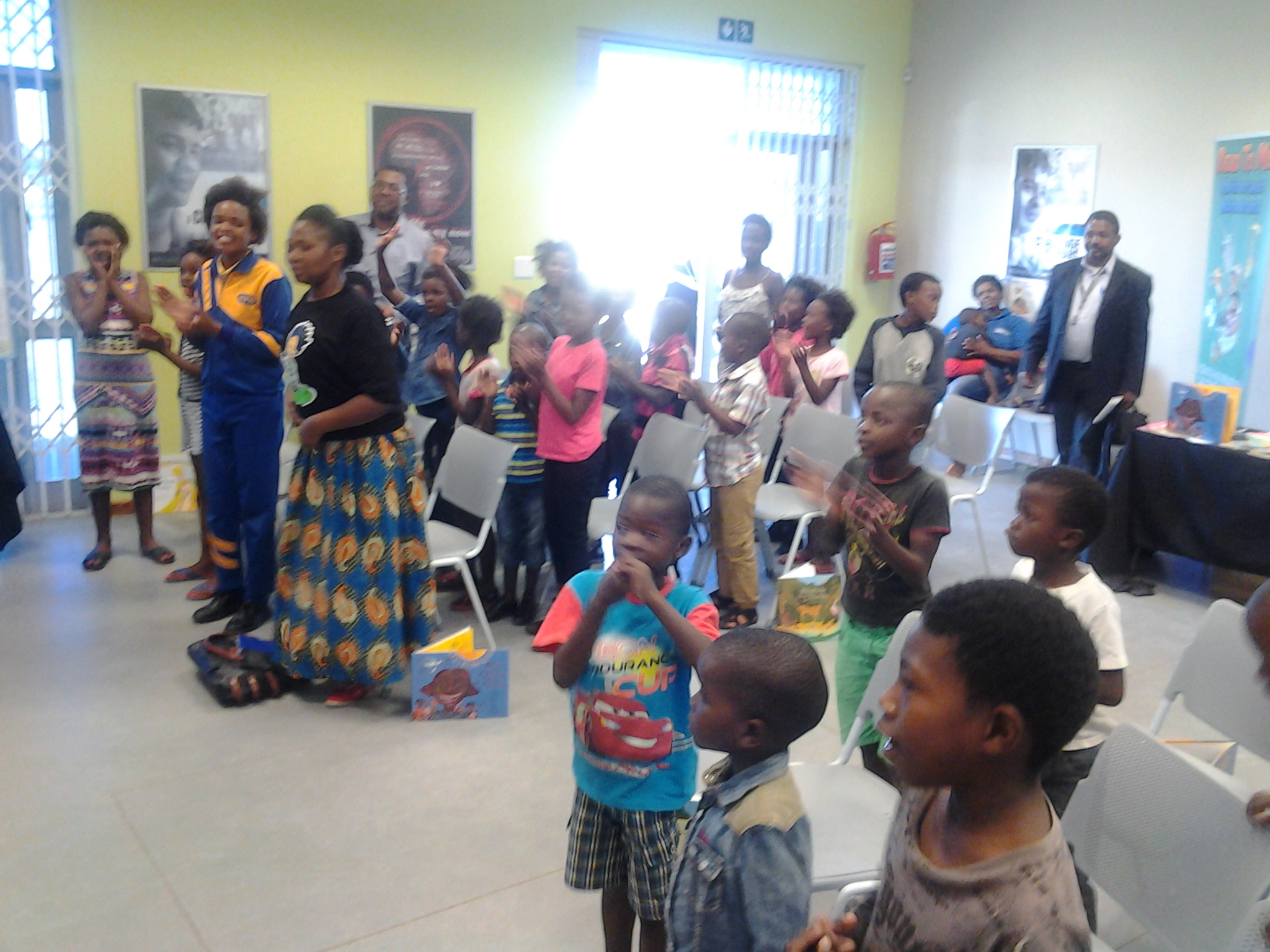 Limpopo
In Limpopo, teachers, parents, and Thobela FM gathered together at Serokoloana Primary School for an afternoon of story readings and drum parades. The presenters from Thobela FM brought the poster to life by asking the children questions about their reading and writing rights. However, the children themselves stole the spotlight by sharing poems they had written about xenophobia and identity – highlighting the power of being able to write!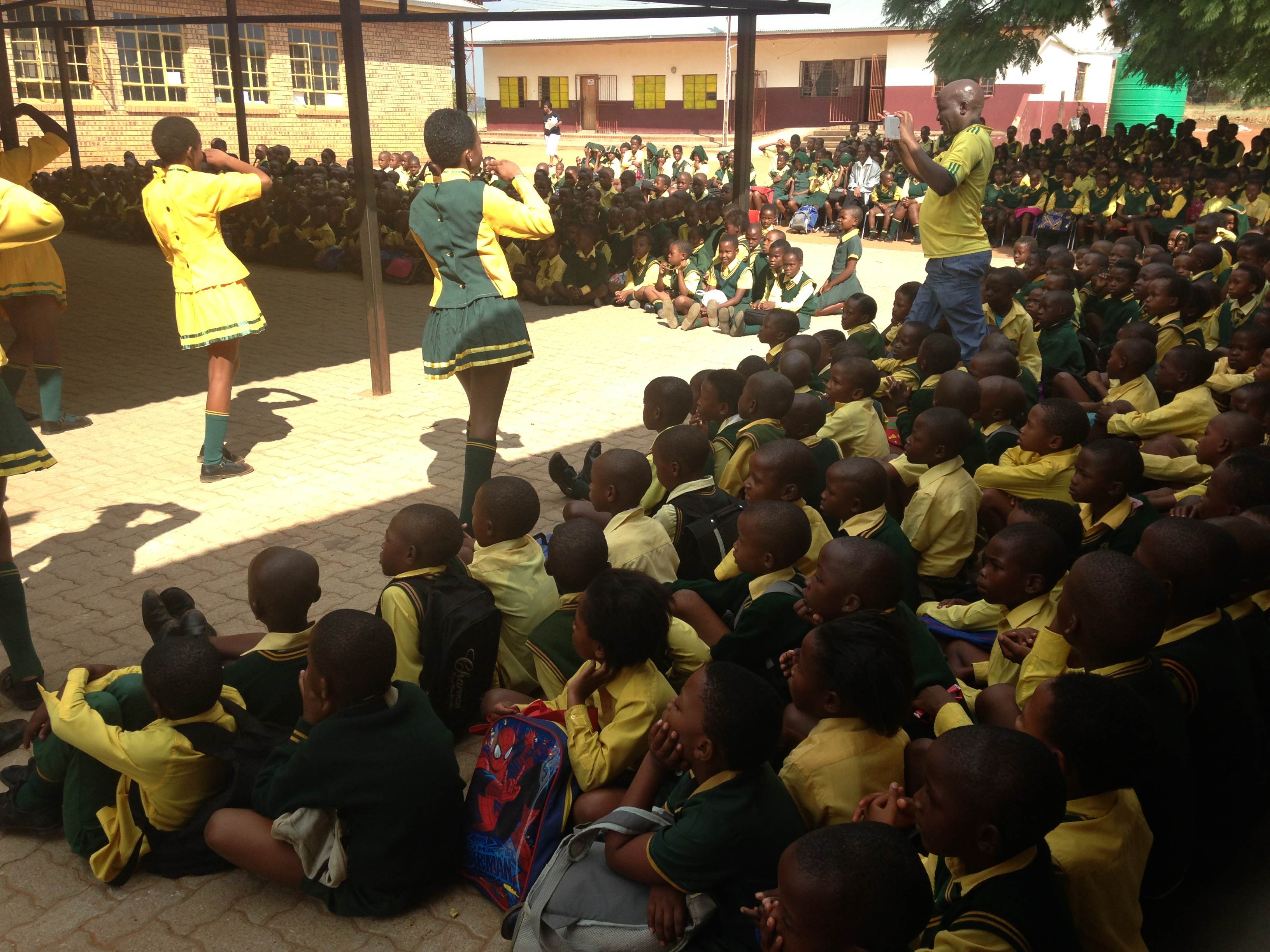 Free State
Our Free State book party saw teachers, parents and radio presenters all attending to make the day fun for children. Mavuthela from Motheo FM read to the children, and they in turn shared their favourite stories. Both adults and children took part in storytelling and games, driving home how powerful it can be when stories are shared an intergenerational setting!
Gauteng
With the poster all about introducing children to the idea stories are fun and engaging, the Nal'ibali team together with YoTV presenter Karabo and local storyteller Zanele Ndlovu made sure the children were kept on their toes with an afternoon of drama, dancing and song. Before handing out posters to the children, Karabo and Zanele also read to their young guests, making sure to connect the ideas in their stories to real and relevant events to showcase the power of stories to make sense of the world!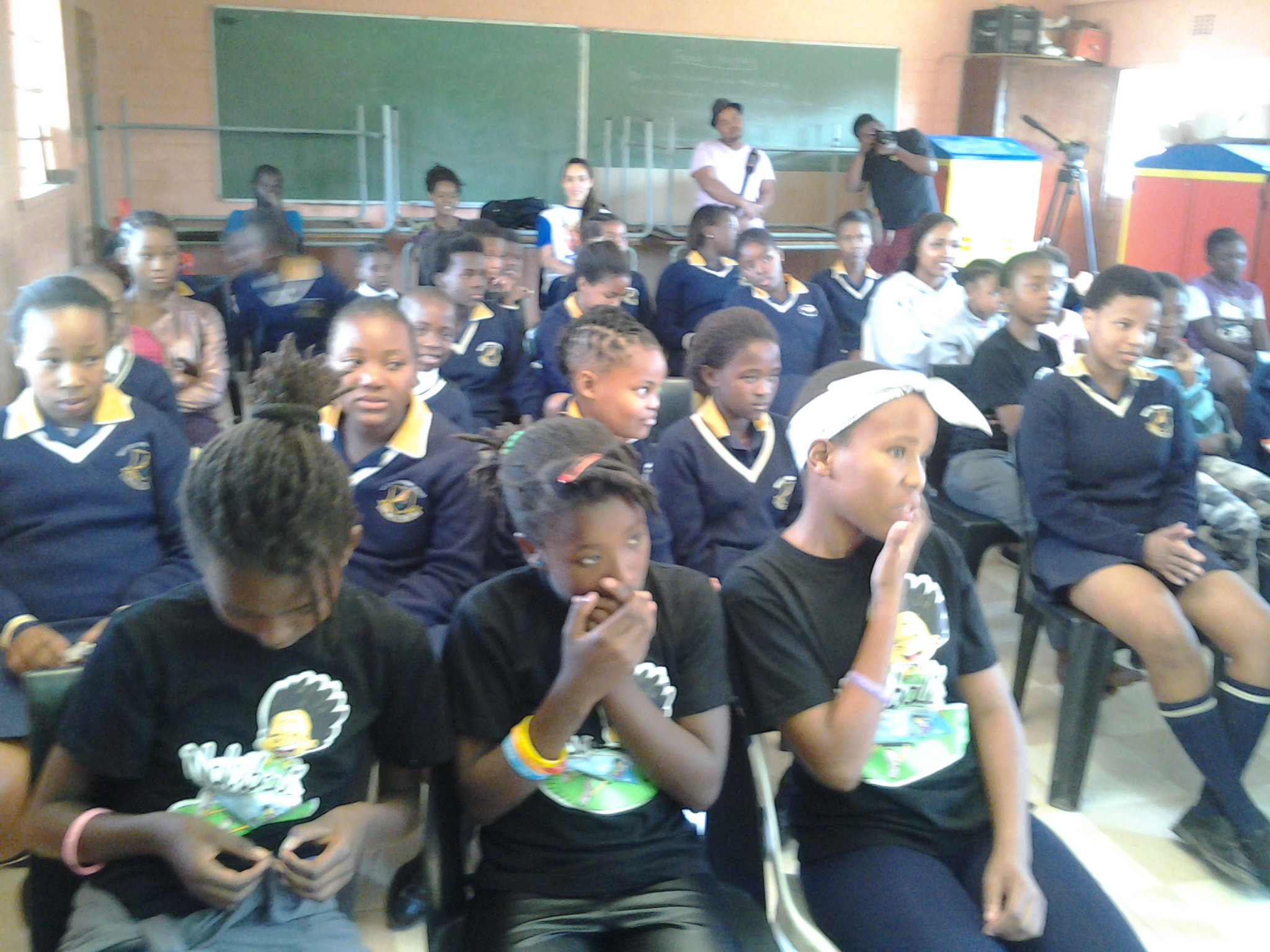 KwaZulu-Natal
Teachers, library staff, high school children, primary school children and creches joined us! The presenter who reads the Nal'ibali stories on uKhozi FM - Saneli Ntuli- joined the event to read to the children and speak about her own experiences with books and stories. It was amazing to see how parents were engaging with stories and showing eagerness to go back to their homes and start reading and sharing books with their children!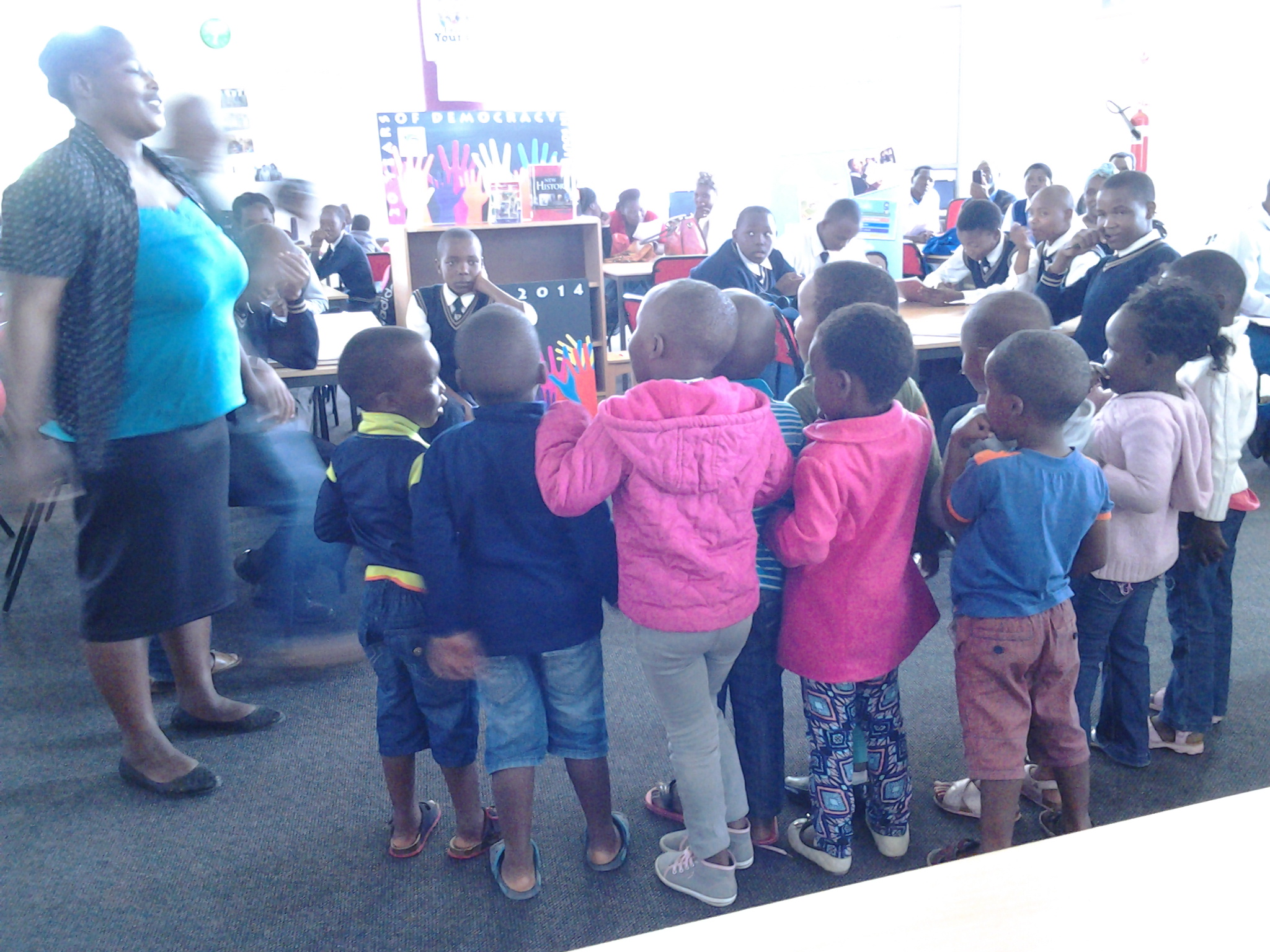 The book parties were a national success, thanks to schools, parents, teachers, the children and organisations such as PUO who donated books for the event!