Last year, people across South Africa helped us read aloud to almost 50 000 children on World Read Aloud Day! In 2015, Nal'ibali was determined to share the power of reading aloud with even more children… And thanks to parents, teachers, librarians, reading club volunteers, and Nal'ibali Literacy Mentors, we managed to reach our goal and set a new reading record. On 4 March 2015, a massive 166 360 children were read aloud to!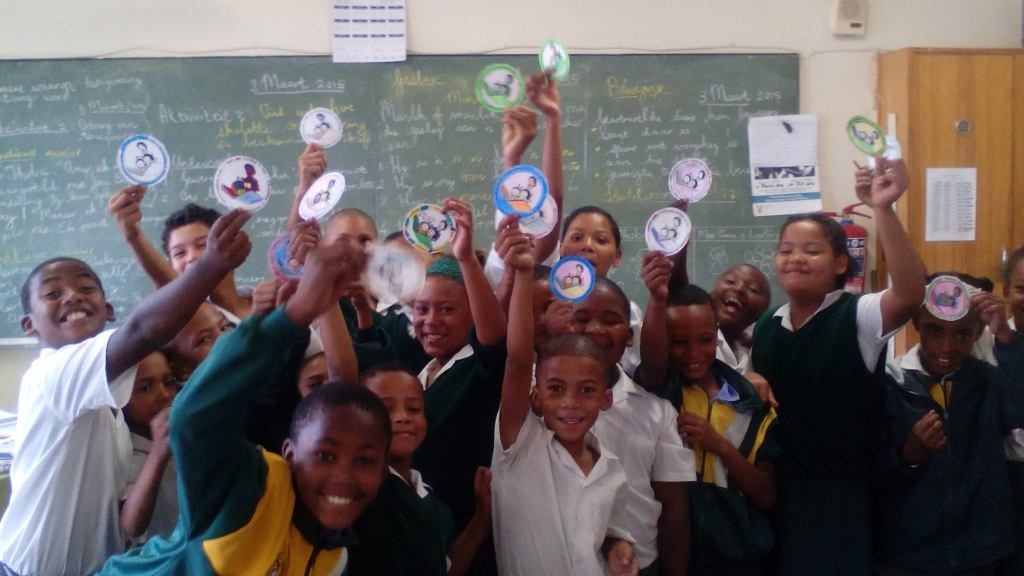 The power of a story with Gcina Mhlophe
Each year, World Read Aloud Day provides the opportunity to raise awareness about the benefits of reading aloud to children – both academically and emotionally! Not only is reading aloud one of the most significant factors in helping children gain the knowledge and skills they will eventually need to learn to read, but is also a way to bond with children. And reading aloud with children in their home languages is especially beneficial. As such, Nal'ibali's special read-aloud story for 2015 – 'Sisanda's gift' – was translated into all 11 official languages for children and caregivers to enjoy together.
Written by Gcina Mhlophe, the renowned writer, storyteller and activist gave the children of the Mbuyisa Makhubu Primary School Nal'ibali Reading Club in Orlando West, Soweto, a special treat by reading them the story on World Read Aloud Day. After a morning of storytelling and song, Gcina spoke to the children about her own experience of stories and how they changed her life.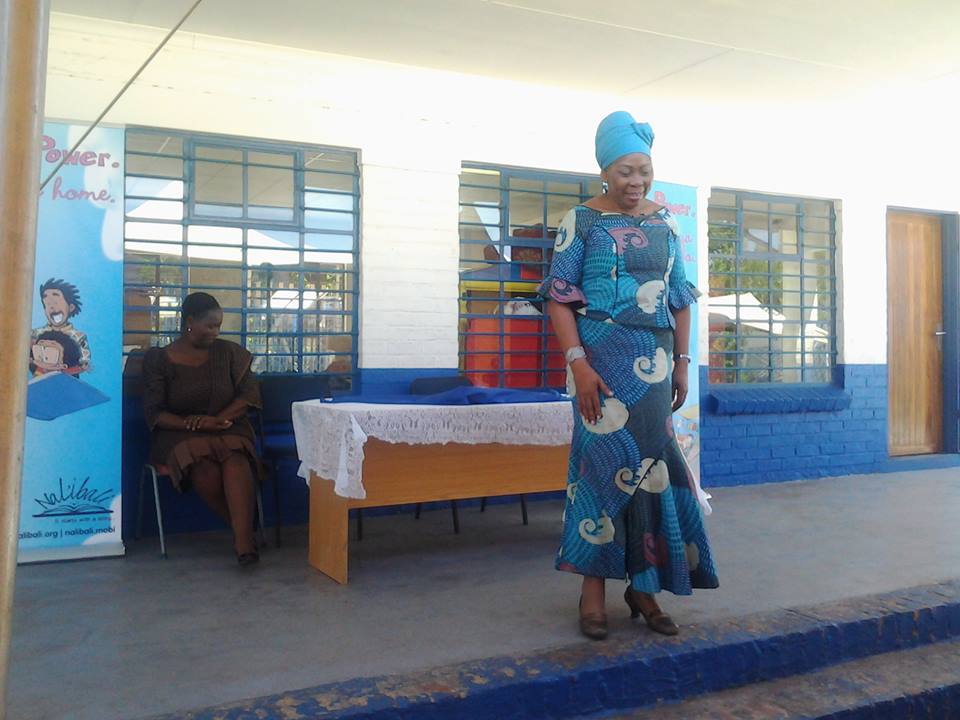 "For me, the most important thing is for children to feel loved in many different ways and sharing a story with them is a beautiful way of showing that you care." – Gcina Mhlophe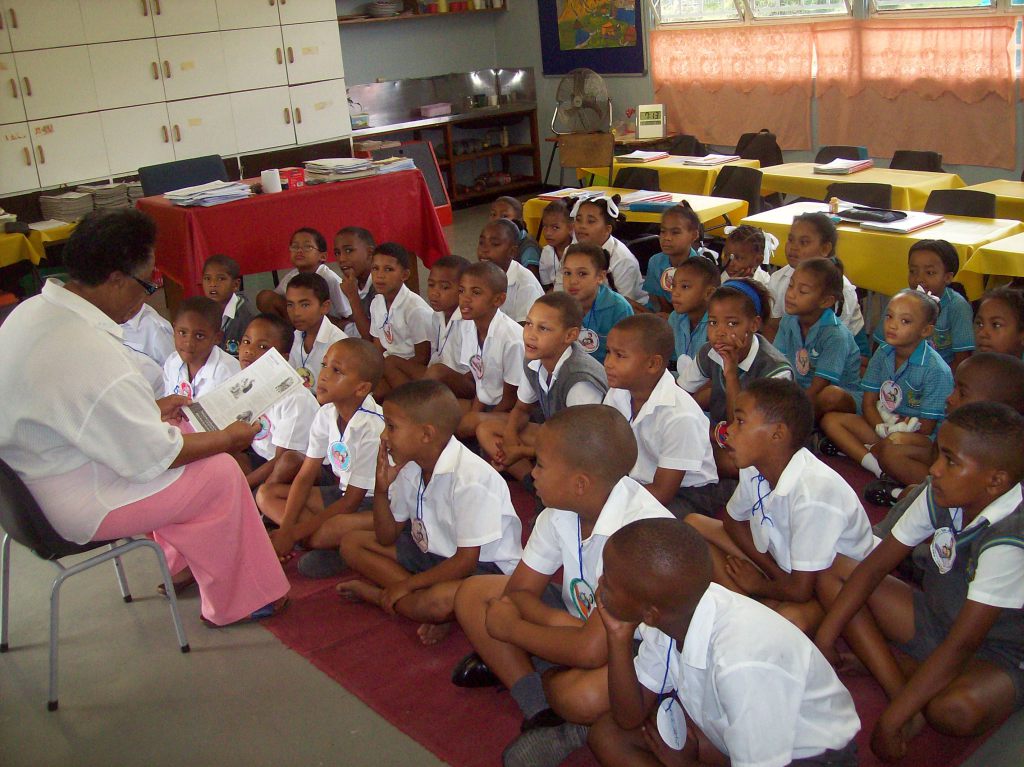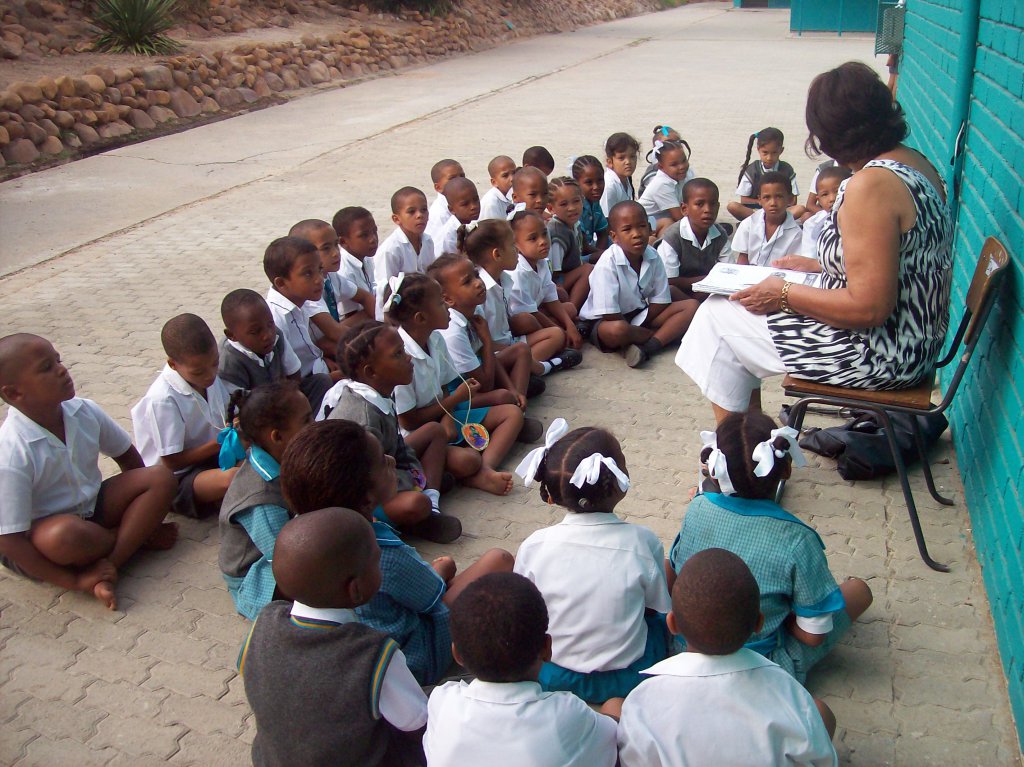 Signing up to set a record
Nal'ibali encouraged the nation to access 'Sisanda's gift' via its weekly reading-for-enjoyment supplement, website, mobisite and Mxit app. Adults were then encouraged to sign up online, recording the number of children they read aloud to. We reached close to 56 755 read-aloud entries on our online platforms alone! We were bombarded with messages as fans and followers sent in photos, quotes, ideas and opinions about the story, proving that literacy resources online have the potential to impact reading on a large scale in South Africa.
Nal'ibali on the ground
Nal'ibali Literacy Mentors brought the story to schools, early childhood development centres, libraries and reading clubs in the six provinces where we operate: KwaZulu-Natal, the Eastern Cape, the Western Cape, Gauteng, Free State and Limpopo. From tiny tots to the older bookworms, over 300 of our reading clubs across the country took part on this day reaching 22057!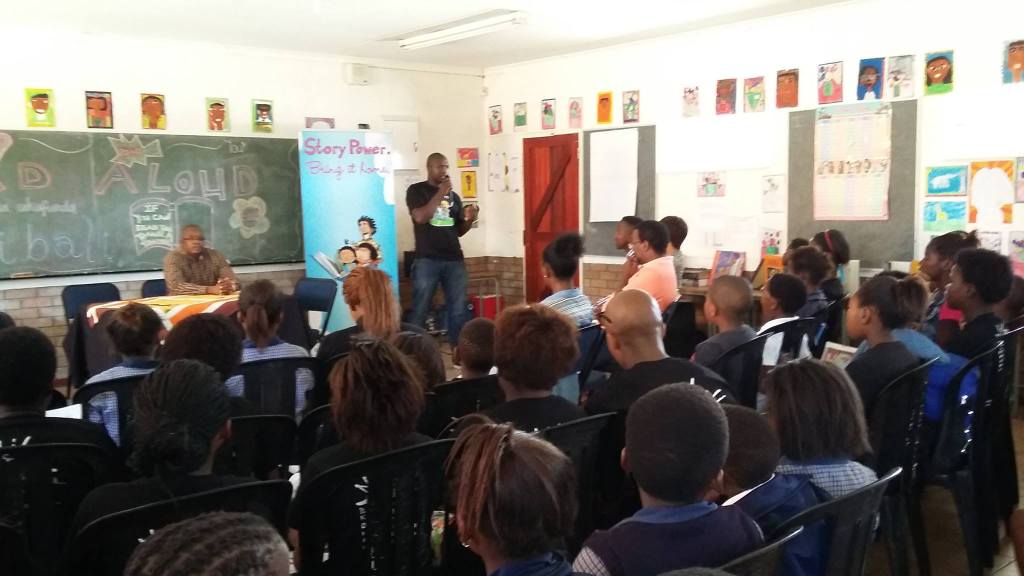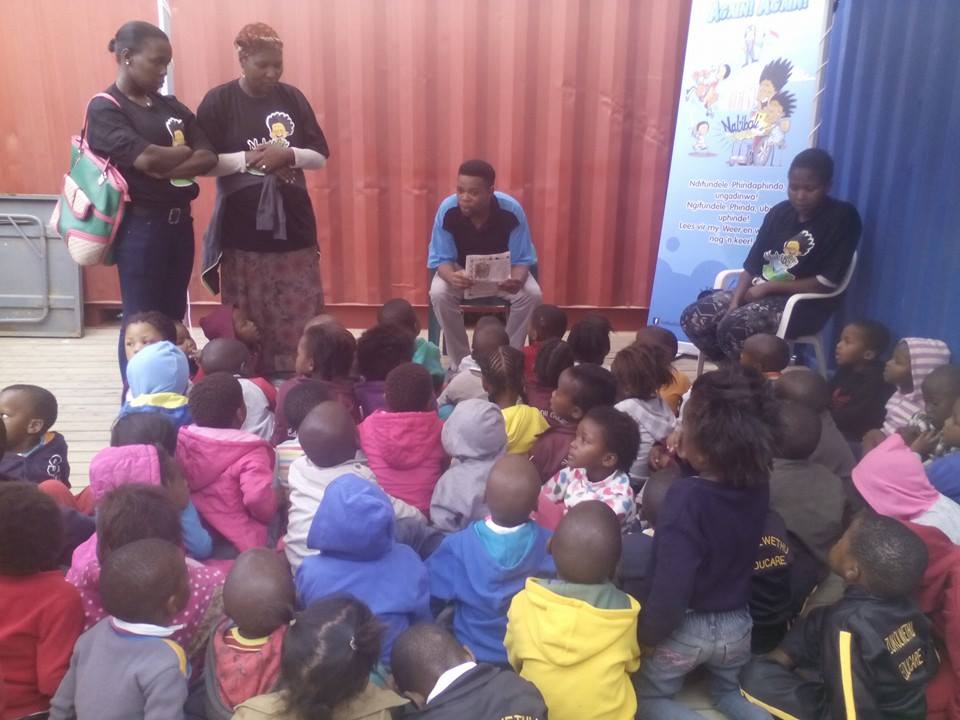 Partnering for success
Finally, this initiative would not have been a success without the commitment of partner organisations who helped share the story. In the Western Cape, The Bookery, Rotary District 9 350 and False Bay College hosted read-aloud sessions of their own. The National Professional Teacher's Organisation of South Africa (NAPTOSA), LIASA and the SA Booksellers Association also came on board by distributing the story to their members. And through the Department of Basic Education, a whopping 38 981 children were read aloud to on World Read Aloud Day.
Fellow literacy organisations also helped to spread the magic of reading aloud! The Shine Centre distributed the story to all their volunteers to share with children; while volunteers at The Family Literacy Project in KZN read it aloud to 2 493. The FunDza Literacy Trust shared the story with its users via Mxit, helping to generate more than 600 reads! And international NGO WorldReader shared the story with its audience across Africa, with the story performing particularly well in Zimbabwe!
Corporate partner Ackermans distributed the story to all their staff, who helped share it with a further 8 477 children.
Tracey Farquhar from the Sophakama Literacy Project, part of Partners for Possibility, attended one of the World Read Aloud Day events. Says Tracey: "We were very grateful to the principal and teachers for supporting this special day and for allowing us the opportunity to share it with them. It was an overwhelming feeling to watch everyone in the school reading the same story, at the same time! Participating in this moment was very powerful and made us feel very inspired."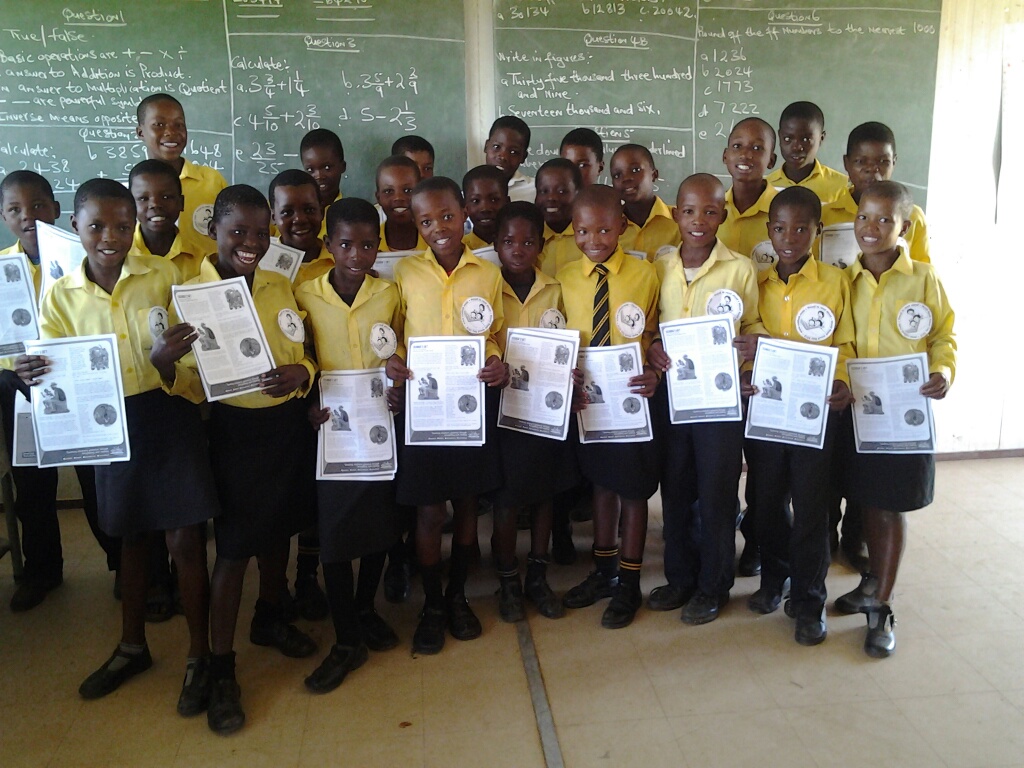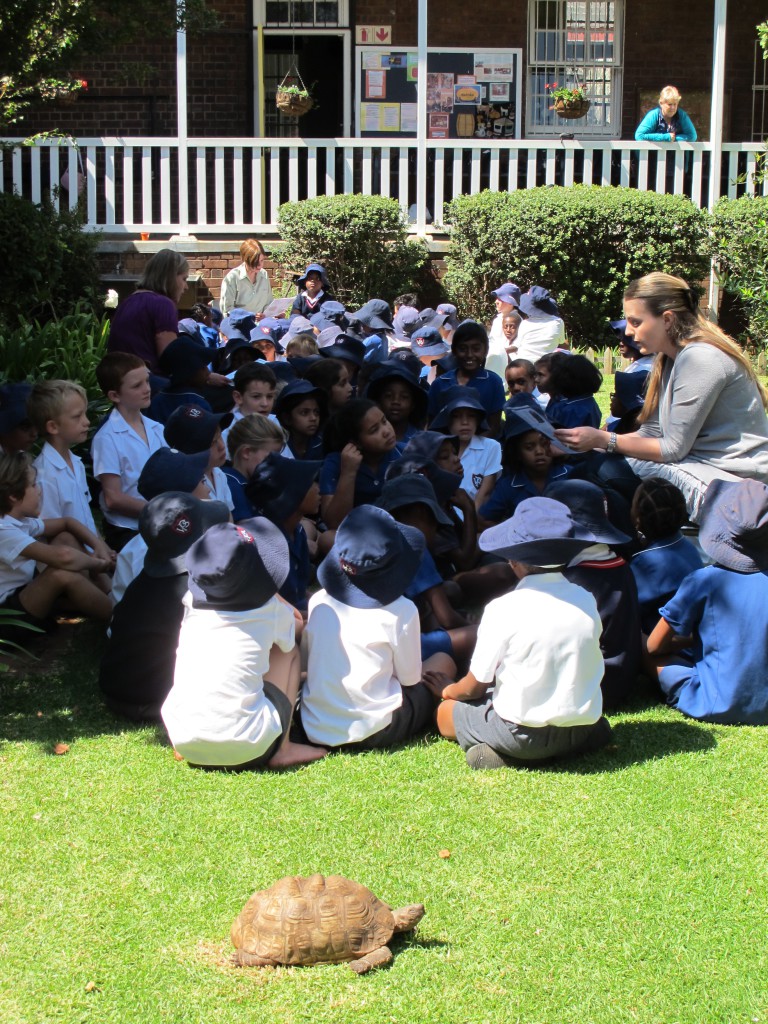 Here's to a new World Read Aloud Day record! Next year, Nal'ibali aims to set an even bigger record, but more importantly – we hope that people across the country will use 4 March as a starting date to read to their children every day.