With more than 100 reading clubs supported through the Nal'ibali network, we decided to spend the month of August getting to know them a little better.  While they all share the common value of reading for enjoyment, they're all also unique and special in their own way. So we asked them to design posters to tell us a little more about the clubs. Some clubs even created their own song or used this one to reflect on what makes them special. You can also watch and listen to the song at the video below!
If you would like to register your own reading club with the Nal'ibali network, and let us know what makes it special, click here.  We'd love to know the name of your club, if you have any particular needs, a short history of the club or words to your club's song, if you have one. You can also email pictures or posters of your club to info@nalibali.org.
Western Cape:
Pictured below is the Nal'ibali Abantwana Abancinci Reading Club or Nal'ibali Little Children Reading Club in English. Based in the Etafeni Centre in Nyanga, Cape Town, their club song is: Singabantwana abanincinci. Sifunda iNali'bali! (We are little children. We read Nal'ibali!)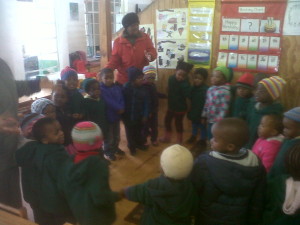 KwaZulu-Natal:
The Nal'ibali Peaceful Reading Club from Nguduza Nongoma shows off their club poster. The club is named the Nal'ibali Peaceful Reading club because its members find it to be a peaceful place to go to after school.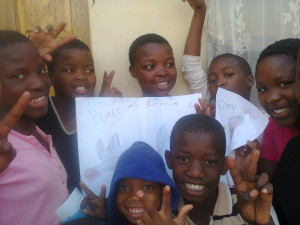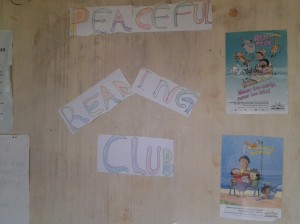 Eastern Cape
Wanting to create and be a postitive change in their community, the Nal'ibali Ingomso Lase Extension 9 Reading Club translates to The Nal'ibali Future of Extension 9 Reading Club. Meeting once a week on a Wednesday, this club started in July 2013.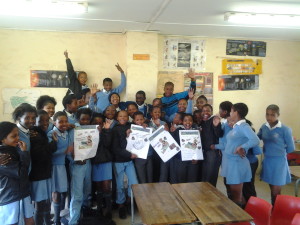 Free State
The Thari Reading Club based in the Rocklands township is featured below. Thari is a Sesotho word referring to a sling that mothers use to carry their babies in. The club started in 2013 and already has 24 members!