This Women's Month 2017, Nal'ibali – the national reading-for-enjoyment campaign, has joined forces with young author and activist, Buhle Ngaba, to bring the power of stories to girls across the country. Buhle's acclaimed children's book, The Girl Without a Sound, is a moving story about the importance of hearing the stories and voices of girls and comes at a time in South Africa when the stories of women need to be heard.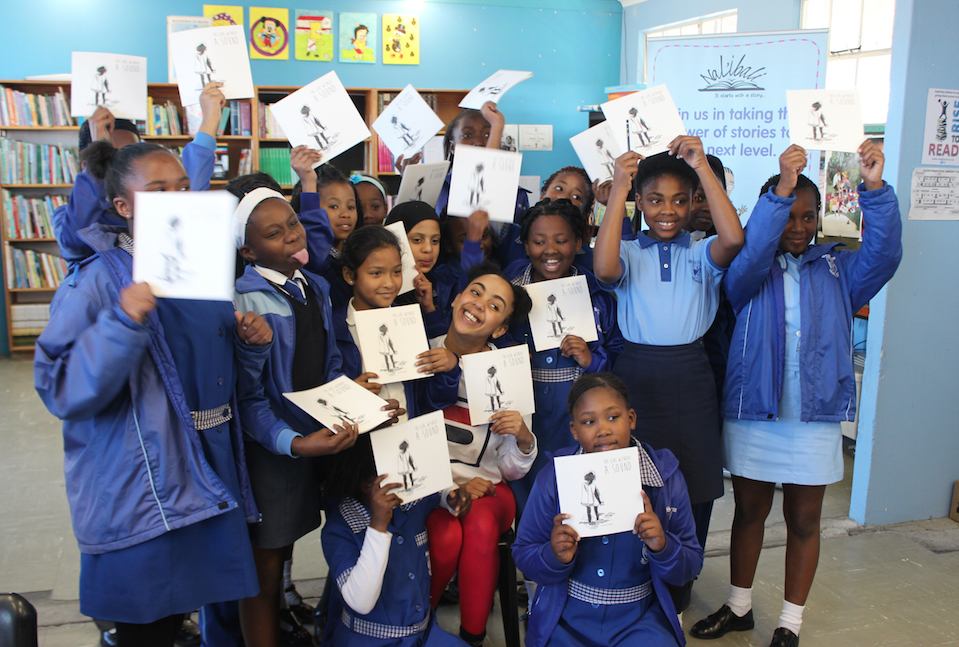 Originally available in English and Ngaba's home language, Setswana, the Nal'ibali campaign has translated the story into SA's two most widely spoken languages: isiXhosa and isiZulu, and is making it freely available for download from its website, www.nalibali.org, for the month of August.
"It means a lot to me to have done this in collaboration with Nal'ibali," says Ngaba. "It started off as me writing a story about how I felt voiceless as a little girl but, as I shared the story with others, I was overwhelmed by their support as they recognised the same feelings within themselves. I began to realise and see the need to make space for the voices of girls and women to be heard and I hope that more writers and creators will join me!"
Literacy is a powerful tool for upliftment and, when children are presented with books and stories that they can identify with, they can quickly grow to love reading. In the process, they discover a world of possibility that extends beyond their current circumstances and which offers them choices and opportunity for an independent future.
Launching the month-long sharing of her story with the campaign, Ngaba gave a special reading to young girls at the Seaview Primary in Mitchell's Plain – a Nal'ibali supported township school. Impressing on the young pupils the need to let their voices be heard and to dream big, Ngaba gave each girl a piece of paper and encouraged them to draw a picture of their dreams after the reading out loud session.
Further supporting Ngaba in her drive to promote stories in which women and girls – and especially those of colour – are presented as strong and capable, Nal'ibali is encouraging young girls to find their voices and share their stories through a writing competition running throughout the month. The competition calls for stories with female lead characters and welcomes entries in any SA language. A prize of a R500 book voucher will be awarded in September. Entries can be submitted to: info@nalibali.org.