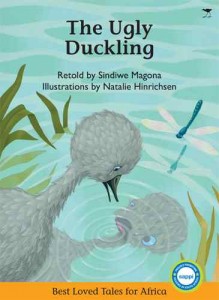 In the May issue of Fairlady we featured a great article entitled 'Good books bad feelings' that posed the question whether you should read scary or sad books to your children. Now we take the question a bit further. Should children's books also have a distinct African flavour?
What if Snow White was living with seven dwarfs somewhere in the Lesotho mountains and what if Rapunzel became Refilwe? Carole Bloch, PRAESA director, approached Jacana Media with a goal to make reading and writing enjoyable and satisfying for all children in their own languages. We asked Carole a few questions:
Tell us about your initiative with Jacana media about African adaptation of classic children's books. When did this project come about?
Many English-speaking parents are not aware that most young African-language-speaking children have to learn to read and write without storybooks in languages they understand. I have always thought that all young children deserve to be offered the great fairytales and fables that have stood the test of time in so many different settings and languages.
Why did you decide to start this project? Why do you think there is a need for these books?
In addition to supporting original story-writing in South Africa, it's important to offer world stories to children and the adults who read to them. It's not a new idea – the history of children's literature development is, in fact, a history of translation. Through texts in translation, we come to know about universal values and the commonalities we share as human beings.
What are you hoping to achieve by publishing these African adaptations?
We're hoping to encourage a joy of reading so that young children develop favourite books that they pester grown-ups or older siblings to read over and over because this is where the seeds of a passion for reading are sown. We want African languages to carry such stories and for them to inspire writers to do more translations and versions of stories from South Africa.
Who are you working with on this project?
We are working with local and "loved" South African writers and illustrators who are all passionate about children's literature. Basically, there are many different versions of almost every fairy tale and we ask them to adapt the story to work within a Southern African context.
Working with Carol Broomhall of Jacana Media, the series of Best Loved Tales was established with six books published so far. The Hyena and the Seven Kids retold by Carole Bloch and illustrated by Hannah Morris; The Magic Fish, a retelling by Margie Orford; The Ugly Duckling retold by Sindiwe Magona; The Little Red Hen retold by Margie Orford and illustrated by Karen Lilje; The Little Red Hen retold by Margie Orford and illustrated by Karen Lilje; The Three Billy Goats Gruff retold by Carole Bloch and illustrated by Shayle Bester;and The little girl who didn't want to grow up retold by Veronique Tadjo and illustrated by Catherine Groenewald.
There are two more books in the pipeline, Refilwe, a retelling of Rapunzel, by Zukiswa Wanner and Goldilocks and the Three Rhinos by Joan Rankin.
The books are currently being submitting to the Gauteng Department of Education as material for the Foundation Phase, as well as to schools and libraries around the country.
This article originally appeared in and is courtesy of FAIRLADY.