Growing up in rural Pongola, Kwa-Zulu Natal, I used to listen to my grandparents telling folktales such as How the Rock Rabbit Missed Having a Tail, amongst many others. I loved listening to these stories because they were told in my language – SiSwati – and I could understand them very well. What always worried me though, was who would take over telling these exciting and informative stories once my grandparents had passed on?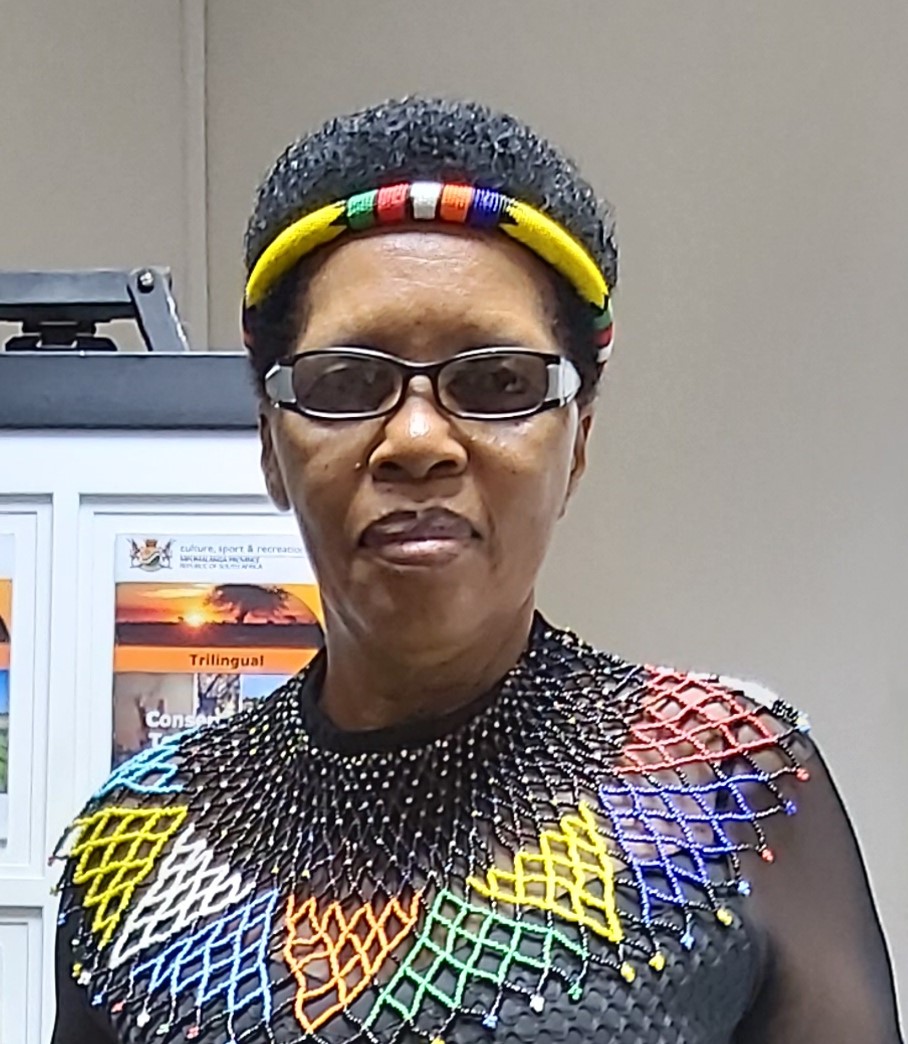 The stories were not recorded anywhere, and, at that time, there were hardly any written stories or books in SiSwati as it was one of South Africa's marginalized languages. There were some English and Afrikaans children's books available which I tried to read, but I could not really understand or relate to them. Fortunately, my frustration with these books inspired me to write my own stories and, by the time I was in grade seven, I was scribbling quite a few stories in SiSwati which I quite liked.
I continued my writing and many years later, after I'd left school, I noticed an advert for a short story-writing workshop. I responded without delay and was overjoyed that my dream of preserving SiSwati stories had finally materialised. And that is how my career as a SiSwati author began. Since then I've developed my expertise by writing books, readers and textbooks; taken on freelance translation, editing and proofreading work; coaching budding authors and working on many other language-related projects across the country.
Most recently I was approached by Nal'ibali – the national reading-for-enjoyment campaign – to support the launch of the SiSwati version of its popular bilingual newspaper-story-supplement for children and caregivers. The supplement contains literacy-related articles for caregivers, two-to-three children's stories, as well as tips and ideas on how to inspire a love of reading at home, school, or in the community. This pleased me no end as the addition of the SiSwati edition means that more care is now being taken to raise SiSwati up to the same level as the other languages and that families who speak SiSwati will now have access to free children's stories in their mother tongue!
Mother language – the language a child hears from birth and first learns to speak – is important as it forms the basis of a child's thinking, reasoning and language skills. Unfortunately, without access to good quality stories in their home language, many children struggle at school, especially when they are expected to master a second language such as English at the same time. Some parents compound this by sending their children to English crèches! These are the same parents who grew up speaking their mother languages from birth and received education in that same language during their early years. They usually do this because they want the best for their children, and believe that English is the best solution, without realising the consequences.
The benefits of a child first learning his or her mother language are clear. Not only will it help to build a good foundation for school learning, but children will develop a strong love for their mother language and understand its value too. Regular exposure to home-language literature teaches children to understand and love their culture; learn and preserve their indigenous customs and beliefs; get to know the history of their nation too.
Since February 2020, I have been working on the SiSwati edition of the Nal'ibali story-supplement. What I have enjoyed most is participating in the development of the SiSwati language. As I translate, I enjoy learning about values and history that I am passing on to others and lastly, I love the stories because they entertain. I have no doubt that new SiSwati readers will enjoy reading the stories in their mother language and will complete the activities to help develop their creative skills. And who knows, this may just lead to them writing their own stories for others to read, or even for publication!
Bukiwe Malangwane is the SiSwati translator for the Nal'ibali reading-for-enjoyment campaign. She is also a retired teacher, award-winning SiSwati author and freelance translator and editor. For more information about the Nal'ibali campaign, or to access children's stories in a range of SA languages, visit www.nalibali.org. You can also find Nal'ibali on Facebook and Twitter: @nalibaliSA.