As the new year starts, much of South Africa's focus has been on education, with matric results being announced and scores of children starting grade 1. However, given the state of the education system in South Africa, one might ask what determines success for children who start school and then stay in school until passing their matric certificate 12 years later? The ability to read and write is the basis of successful education for every child and reading for enjoyment is a strong indicator for future academic success.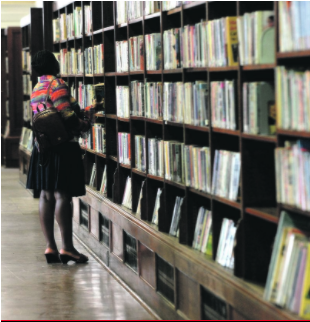 Research has also shown that children who read regularly and hear engaging stories in languages they understand, are well prepared and motivated to learn to read and write. This means that learning to read and write should start in the home through storytelling, and parents reading to their children. However, realistically the challenge is that in South Africa most people are not aware of the benefits of reading for enjoyment and the importance of starting to read to their children at an early age. As a result, most children start their schooling years having had little exposure to books and reading often causing them to spend the rest of their lives playing catch up.
The fact that 78% of Grade 4 learners are not able to read for meaning is evidence that adequate reading and storytelling for children isn't taking place early age in their lives. It is for this reason that Nal'ibali as a reading for enjoyment campaign strongly advocates for improved reading in South African communities, schools, and homes. In a country where the bottom 90% of the population earn just 7% of the country's income, it's not surprising that very few households have access to books to read to their children.
Public libraries are crucial to bridging the gap between children from poor households and those from wealthy ones, as a source of free access to books and information to all South Africans. However, Nal'ibali's recent library drive (an initiative that aimed to increase library membership in 2019), realised that most South Africans do not have free access to public libraries. Reasons for this include a shortage of public libraries in many communities, prohibitive membership fees and cumbersome documentation requirements for the registration process. We also discovered that there are huge differences amongst the provincial library services based on budgets, demographics and geographic location.
For example, Limpopo only has 74 libraries to cover a population of 5.8 million, yet in Free State, 174 Libraries serve a population of 2 745 590. This obviously places children in provinces like Limpopo at a disadvantage. Year after year the matric pass rate in provinces like Limpopo continues to lag behind other provinces. It is for this reason that Nal'ibali will continue advocating for free access to public libraries in South Africa and promoting the benefits of library membership for children starting with those in Limpopo.