This month Nal'ibali – South Africa's reading-for-enjoyment campaign – is launching a Siswati edition of its popular bilingual newspaper story supplement for children and their caregivers. Previously available in eight different official-language combinations, the new addition of Siswati is part of Nal'ibali's vision to ensure that every child in South Africa has access to good-quality leisure-reading materials in their mother tongue.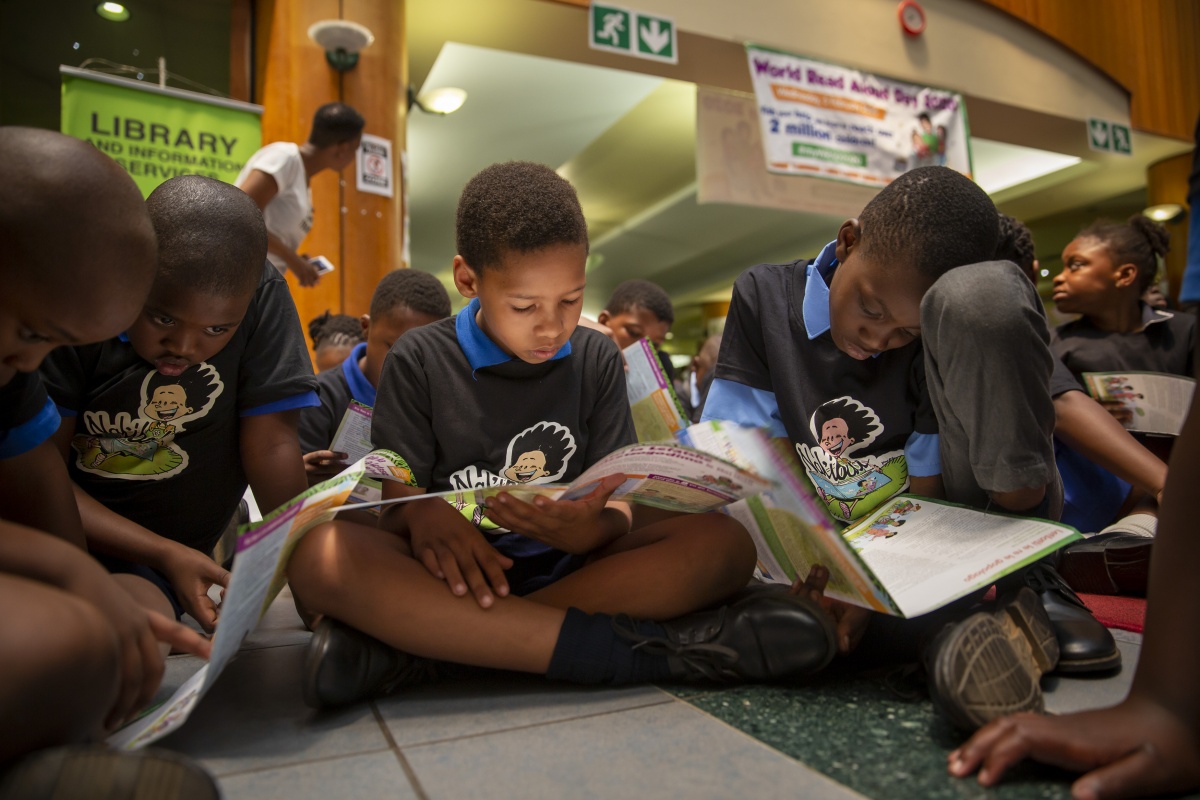 "Stories help develop children's language and thinking, especially when they hear or read them in their home languages. This translates into better school performance and, when reading and sharing stories feels good, reading habits are more likely to develop," says Vanashree Pinto, Head of Content and Learning at Nal'ibali.
The first Siswati edition will be published on Friday, 15 May in the free Mpumalanga community newspaper, Ridge Times. A further 35 000 copies will be donated to organisations providing food parcels to families in the province, so that households with limited means have access to literary-learning materials as well as basic food supplies.
Each Nal'ibali story supplement edition contains two-to-three locally contextualised children's stories, related reading and writing activities, and information for adults on how to nurture a love of reading with their children. With more than 40 million copies published, and 11 million donated and distributed directly to reading clubs, libraries and fellow literacy organisations across the country since 2012, 'The Na'ibali' has become an essential, and highly regarded resource for many homes, schools and communities.
Siswati is spoken by approximately 2.4 million people in South Africa yet there are very few children's stories written and published in this, or any other African language. In fact, only one-third of children's publishing is in African languages and almost two-thirds of households have no leisure books at all.
Says Katie Huston, Chief Operating Officer at Nal'ibali: "The supplement is an amazing innovation – we are able to get stories into children's hands for less than R1 per story. It's especially relevant right now, during the coronavirus pandemic when learning is taking place at home and caregivers need exciting, fun and easy-to-use materials to support their children."
"We've received so much positive feedback over the years from people who are excited to finally have high-quality stories to read, in their own languages. We're very excited to finally be adding Siswati to what we have on offer."
Those wishing to access the Nal'ibali story supplement in Siswati or in any of the other eight available languages combinations, can visit the 'Story Resources' page on the Nal'ibali website at www.nalibali.org.
For more information about the Nal'ibali campaign, or to access children's stories in a range of South African languages, visit www.nalibali.org. Network with likeminded people in the chatroom of the FUNda Sonke loyalty programme at www.nalibali.mobi. You can also find Nal'ibali on Facebook and Twitter: nalibaliSA.