The strong arm of the law showed a much softer side when Bowmans, a leading African law firm visited some Nal'ibali reading clubs in townships in Durban, Johannesburg, and Cape Town, to read a story aloud, have a cup of tea and something sweet with some Nal'ibali bookworms. This was part of their Nelson Mandela Day initiative, earlier this month.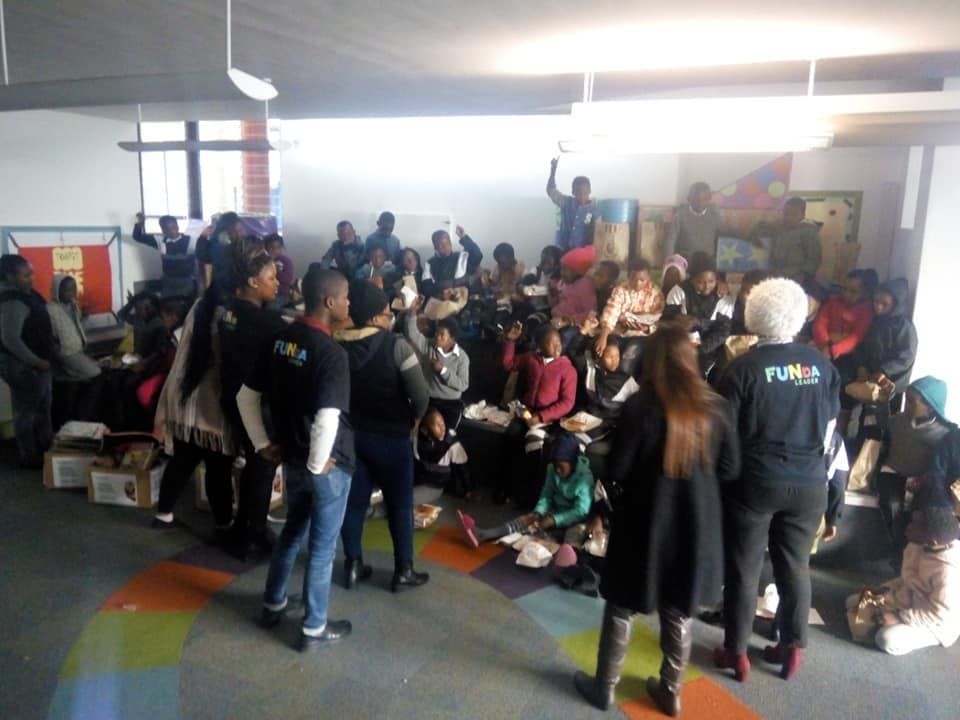 This year, as one of the various Mandela Month initiatives, Bowmans Law partnered with Nali'bali, a nationwide reading-for-enjoyment campaign, and gifted over R5000 worth of books to Nal'ibali to distribute to some of their 3700 active reading clubs in South Africa. The law firm visited children at reading clubs in Hammarsdale in KZN, Alexandra in Gauteng and Khayelitsha in the Western Cape. These legal eagles spent their 67 minutes with the children reading, handing out books and sharing treats.
Fatima Laher, who heads up Bowmans Law Pro Bono and Corporate Social Responsibility department, approached Nal'ibali to find out the most appropriate books to buy for the children. Nal'ibali advocates for children to read for enjoyment, especially in their mother tongue and Bowman's Law took up the challenge to donate books in local South African languages.  
The bookworms at Nal'ibali's reading club at Intando Primary School in Durban, was the first reading club to welcome the Bowmans team on 16 July. Sanelisiwe Ntuli, a literacy mentor at Nal'ibali, and the leader of the reading club in Hammarsdale, said each of the children received a book and a chocolate party packet. They also received a special visit from Nal'ibali's mascot, Gogo.
Then, just two days later, on Nelson Mandela's Day on 18 July, the Bowman's team visited another reading club at Harare Library in Khayelitsha in the Western Cape. This reading club was led by Bulelani Futshane, Nal'ibali's provincial support coordinator in the Western Cape. Nal'ibali's team also joined in on the activities and together with the Bowman's, read stories and played games with the children at the library. The children each got a book, and ended the day with lunch and more sweet treats. 
It was a special time for children who seldom experience abundance, and for Nal'ibali staff members, management and reading club leaders. Nal'ibali would like to thank Bowman's for their valuable donation of books, treats and quality time that they so willingly shared with the children during this very distinct time of the year, showing that there are many ways to keep Tata Madiba's legacy alive. 
Join the FUNda Sonke loyalty programme at www.nalibali.mobi. You can also find Nal'ibali on Facebook and Twitter: nalibaliSA.