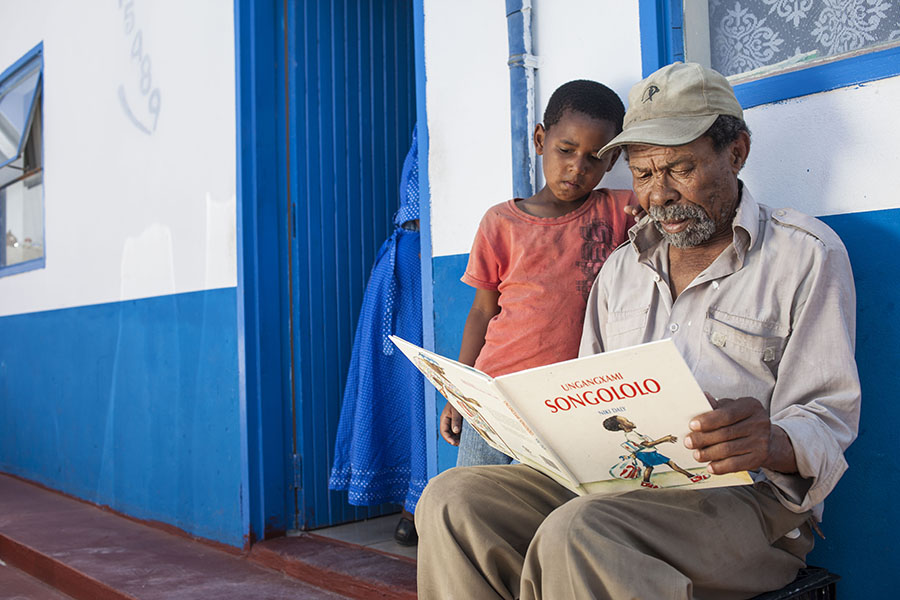 - Sign up to the Nal'ibali network. It's easy – simply register online and we'll send you an eNewsletter with exclusive competitions, literacy tips, dates to diarise and network updates.
- Buy a book! The next time you need to buy a gift for a child, choose something from our recommended list of children's books.
- Support a multilingual South Africa. Ask at bookshops and libraries for books in all of the languages used in your region – a growing number of titles exist for all ages.
- Spread the word! "Like" us on Facebook and share your favourite pages with your friends. You can also follow us on Twitter and end your literacy tweets with #nalibaliSA to get reading for enjoyment trending in the social universe!
- Nominate a Story Star. Do you know of someone who sparks children's enthusiasm for reading and writing? Heard of a reading club or volunteer who tells the best stories in their community? Tell us about them and we could share their story online or in our newspaper supplements in our special Story Star section.
- Share our material. Our stories, activities and resources are free to download and print – as long as they are not for commercial purposes. Share them with your friends and colleagues; at your reading club, school or stokvel  – all we ask is that you keep the Nal'ibali name and links so that people can find us for even more information.
- Link to us. Let others who visit your blog or website discover the value of reading and sharing stories by linking to our website.