Our next FUNda Leader is an amazing woman named Yoliswa, from the Free State.
She joined Nalibali as a Funda Leader a few months ago and has done incredible things in such a short period of time. In addition to being a reading role modela at home and in her community, she currently runs an NGO called Reading Leaders Club - which aims to create a culture of reading in children and the youth.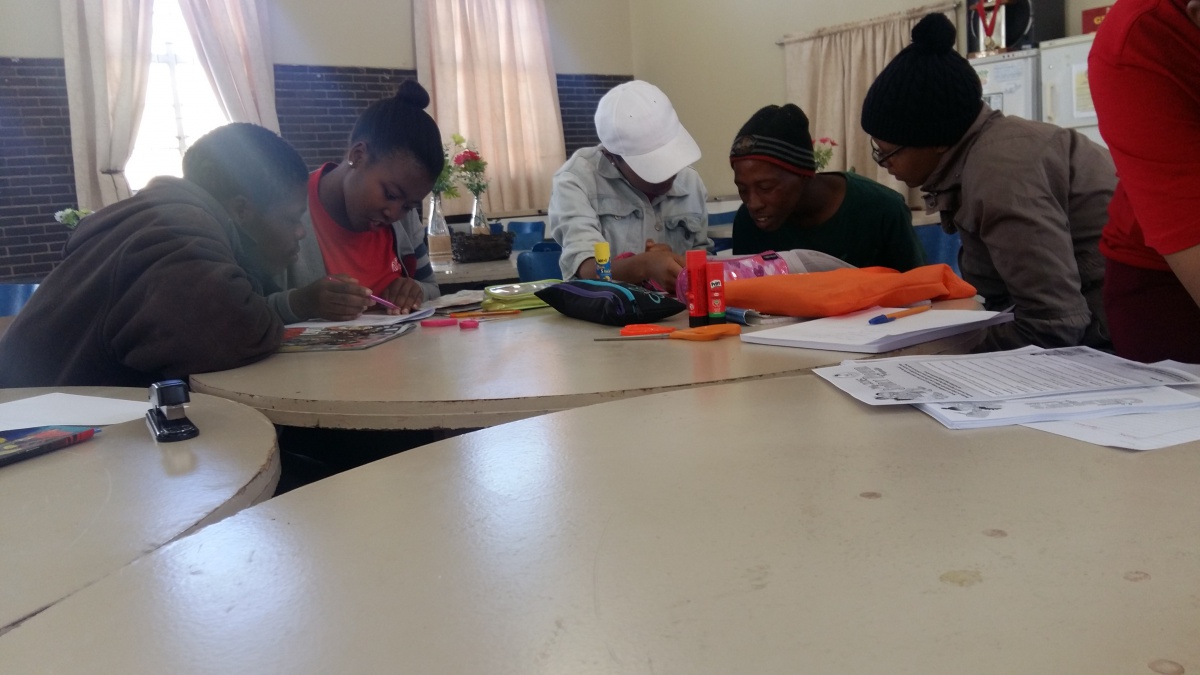 She also recently started a new project. Using her own time and and resourcefulness, she has started a reading club for homeless children who live in and around the CBD. Yoliswa expressed that being able to do something good in the face of adversity has been a truly powerful experience for her. The response from the children was so positive that they now return every month to Yoliswa's safe space to engage in books and stories.
"At first I was very scared to do this project and doubted that these kids will have much interest since I'm not offering them anything material. But to my surprise they appreciated my gesture... so much so that they keep coming back for more sessions!"
This shows just how much power an adult has in creating change around them. for Yoliswa, physical resources were not a necessity. For their first session, she read the Nal'ibali story 'Tselane and the giant'. She printed out the online stories on our website, as they do not have books and other material yet, to use as a resource for reading.
"I thought I was going there to teach them how to read but I was the one who was taught a very big life lesson. Thank you Nalibali for inspiring us to do good through literacy."
It is everyday heroes like Yoliswa who make what Nal'ibali do possible! If YOU haven't signed up to be part of this revolution, do so here and Nal'ibali will be in touch with you!