Championing the literacy rights of Limpopo children, Rinae Sikhwari grew up in Tshikwarani village, in Limpopo Province. Having seen first-hand the difference that a strong literacy foundation and education can make in determining the life paths of the children and adults around her, she has been working since high school to affect literacy change in Polokwane, starting with its youngest citizens.
Rinae believes that reading and storytelling have the power to unlock children's potential and innate capabilities. She says they are the key to overcoming the literacy issues facing Limpopo communities, particularly for children living in villages and townships where resources, infrastructure and social dynamics often limit their ability to receive a good-quality education and fulfil their life potential.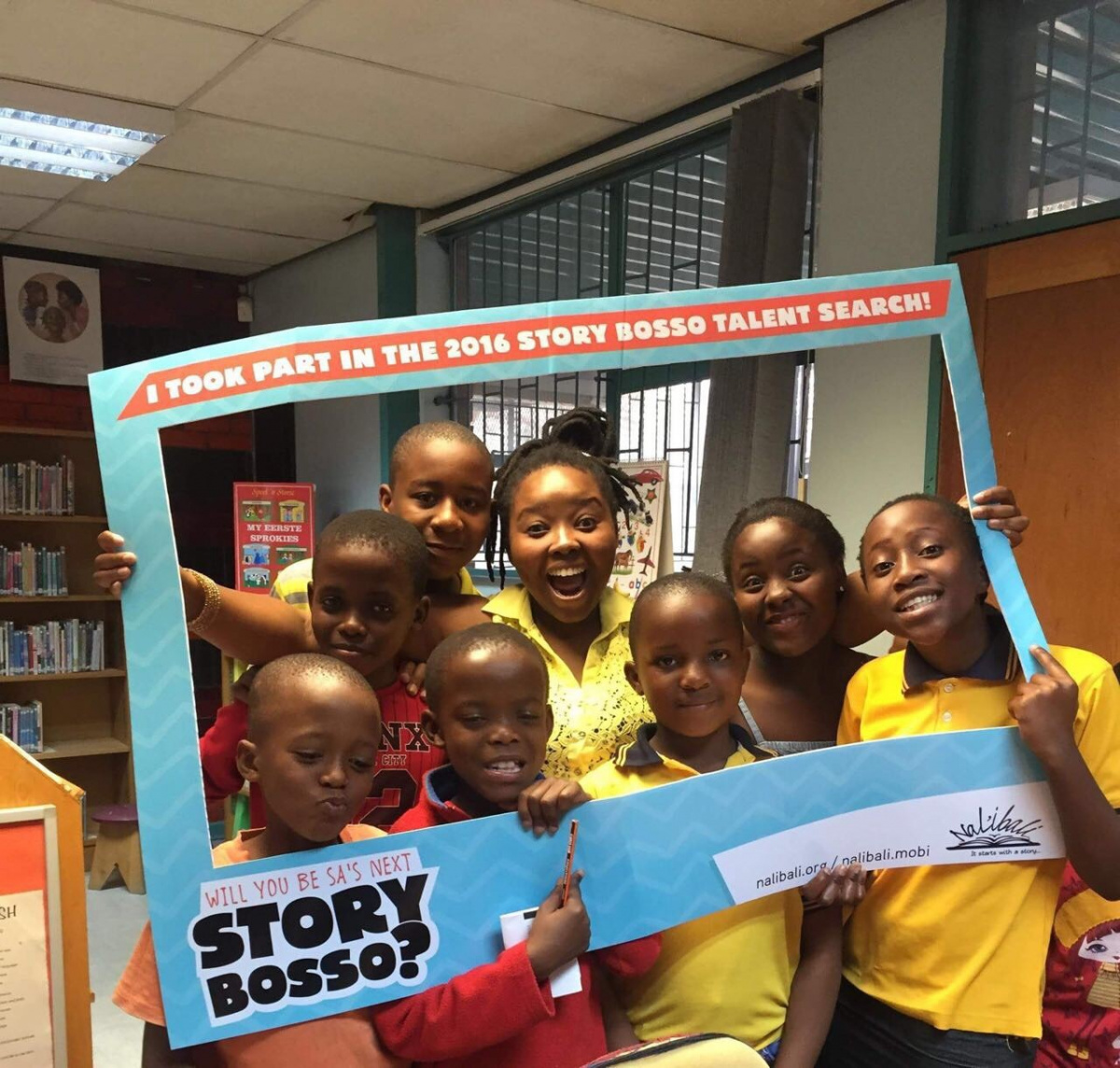 Rinae herself succeeded at school, and is now studying a BCom through UNISA. She puts academic success down to her family's tradition of storytelling. Sitting around the fire almost every night after dinner, her grandparents would share stories of their past; an important social activity that not only sparked Rinae's imagination, curiosity, and appetite for reading, but her empathy too.
Wanting the same opportunities for success for those around her, she began volunteering at several NGOs until she met renowned SA literacy activist and revolutionary, Neville Alexander. A proponent of multilingualism and reading with children, Alexander invited her to join his reading club in Cape Town. Rinae became a regular volunteer at the club and later joined Nal'ibali, the national reading-for-enjoyment campaign, which was founded by Alexander's organisation, PRAESA, to help spark children's potential through reading and storytelling in home languages as well as English.
Seizing the opportunity to spread the magic of reading in Limpopo through Nal'ibali, Rinae helped to set up and run over 20 reading clubs in the Sekhukhune district as well as two more in the Glen Cowie Village and Ngwanamatlang villages. She further assisted people in these communities to realise the importance of literacy, and carry reading-for-enjoyment practices forward themselves. A moving experience which brought home the need and urgency for community literacy development in rural areas, she quickly learnt the power of team work and made full use of limited resources to start the ripples of change.
And, while Rinae is no longer working directly for the Nal'ibali campaign, she continues to play her part in driving community literacy development, running her own reading club with the support of the Polokwane City Library, Seshego Library and volunteers and parents of the children who attend the club. With their help, she hosts over 60 children every Saturday.
 Returning week after week to enjoy stories in their mother tongue, the children are improving their reading and writing skills, and Rinae has received positive feedback from their educators and parents. Says Rinae: "The children enjoy reading in English, but we also encourage them to read in Sepedi. I ultimately believe Sepedi is the foundation for everything because it's their mother tongue and having a firm foundation in a first language helps children learn a second language, and to understand complex concepts at school."
Seeing children express themselves through storytelling and reciting poems, drawing and writing, as well as singing and dancing, is what excites Rinae and keeps her energised. She knows that literate children will grow up to be able to explore the opportunities around them and make positive contributions to their communities; helping to create solutions to the issues they face and begin to bridge the gap between the rich and the poor.
Her work in literacy and education is a journey but, she also understands that to affect real change, she needs to work together with others, encouraging anyone and everyone to join Nal'ibali's FUNda Leader network of literacy volunteers.