Recognised for her exceptional role in improving literacy in Ga-Dikgale, pensioner, Masedikwe Anna Matlou, has been selected for profiling by the Nal'ibali, the national reading-for-enjoyment campaign. Her story is being used to encourage and inspire its FUNda Leader network of voluntary literacy activists.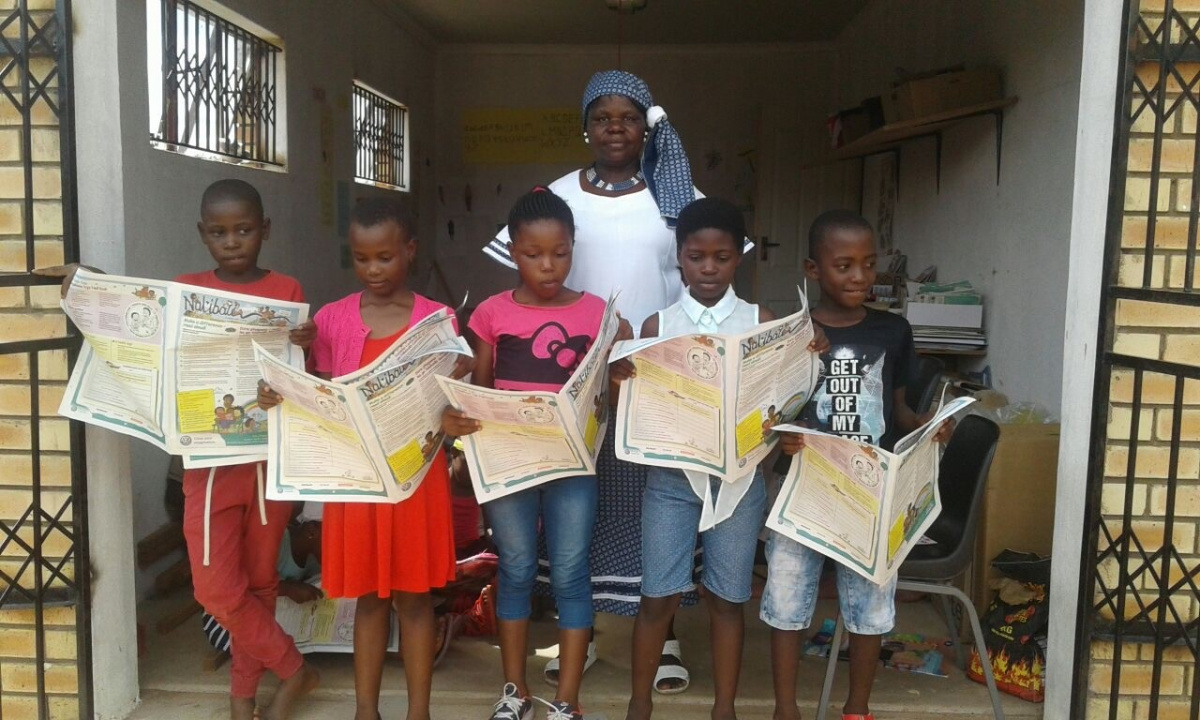 Masedikwe Anna Matlou's commitment to literacy has been lifelong. Growing up and living in poverty in Ga-Dikgale, she was motivated to make a difference by the great number of children around her that could not read or write: the essential elements for school success.
After training as a foundation phase teacher, she set to work teaching at local schools for the next 24 years where she faced the challenges of teaching in overpopulated classrooms, to children of mixed ages and abilities.
Now a pensioner, Anna's commitment continues, running two free after-school reading classes a week for children in her neighbourhood. Says Anna: "There is still so much work to be done and I have the knowhow to do it. There is no reason that I should stop serving my community especially as the need is so great."
After retiring, Anna made an announcement at the local schools that she would be offering free after-school reading clubs for children struggling to read or write. Having started with 45 children in 2015, her reading club now regularly hosts as many as 90 children, whose parents and principals say are benefiting greatly from the time spent at her clubs.
As a pensioner, Anna struggles without any funding to run her club, but a visit to the Polokwane City Library soon put her in touch with the Nal'ibali reading-for-enjoyment campaign, which provides free children's stories in different languages as well as tips and advice on how to share them with children.
Using the regular bilingual Nal'ibali reading-for-enjoyment supplement to guide her club sessions, Anna learnt of Nal'ibali's FUNda Leader movement of literacy activists and quickly signed up, using the opportunity to acquire additional materials and skills to support her work with children.
"Stories are a great way to engage children, they enjoy them so much and begin to learn to read without even realising it! I have two volunteers who help me run my clubs and they find stories, especially stories in home languages – a simple and effective tool that they are confident to use. We don't see results overnight, but with patience and a regular routine, even the shyest children begin to show an improvement and love for reading," concludes Anna.