Our next FUNda Leader is a young man named Gareth Ciki, from the Eastern Cape. He wrote to us with his astounding story of hope and determination:
"My name is Gareth and I'm a 26-year-old male. I was born in Pearston, a small town in the karoo which seemed to be much neglected for as long as I can remember. Until recently…
I started my education at Sinethemba Creche in the early 90's where I learned in IsiXhosa in Khanyiso location, in Pearston. I proceeded to Pearston Primary School, which is an Afrikaans school in 1997, and I completed my primary education in there in 2003. Being raised by my mother and her family, who lived on a farm called Redcliff a few kilometres outside Pearston, I did not have much of a choice but had to attend another public school, Pearston Secondary School - the only high school in Pearston to this date. Having the privilege of having built my educational foundation on IsiXhosa and Afrikaans, Pearston Secondary school was a melting-pot of different cultured for me - where the IsiXhosa and Afrikaans interacted and engaged in both languages!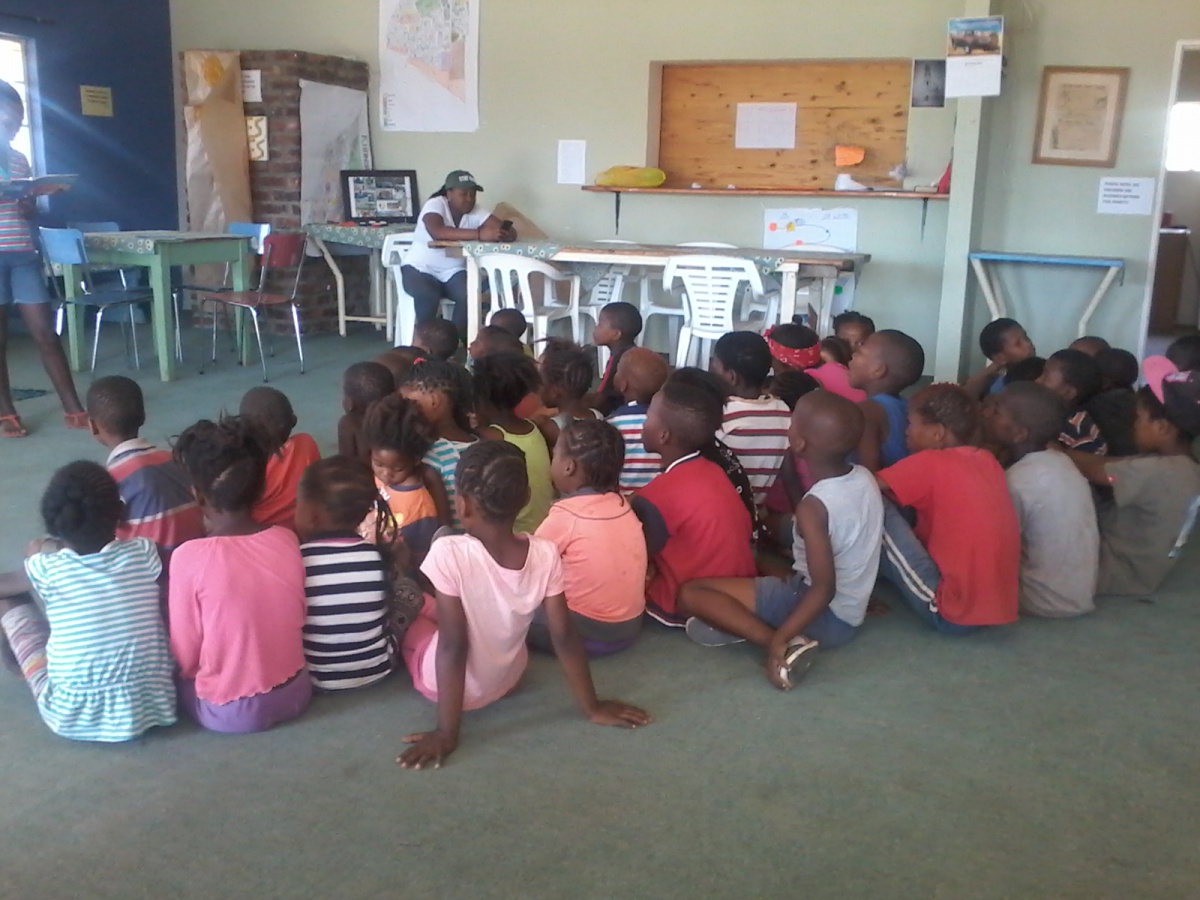 I completed my matric successfully in 2008 at Pearston Secondary School. Not having informed myself well of the opportunities for the "under privileged" l did not study at a University or any college. However, only later in my life understood that life itself teaches all the lessons which one can learn from if you are adaptable, flexible and open to learning.
I am currently based in Pearston, working as a Projects Co-ordinator at Sophakama Community Partnership, a community organisation. Through my work I discovered my strengths and interests. I co-ordinate between a number of educational and community projects. One of the programmes I initiated at Sophakama is the Active Citizens, which is a voluntary programme for youth and adults who wish to make a positive change in their lives and their communities. I have also loved writing since I was a boy. I remember I used to write lyrics and rhymes, and even composed rap music with my friends at the age of 14 years. I stopped doing rap music but I have never stopped writing. I love writing, whether it's for reports, proposals or newsletters - I just love it! I am also considering starting a local magazine in my community to record all the positive powerful stories. I want to create societal change with my words - to change how we think, speak and feel about certain things.
Recently, a colleague gave me the idea of starting a library at the workplace... and kaboom! Right at that moment, I got an answer to the question I have been asking myself: "How can I be a FUNda Leader?"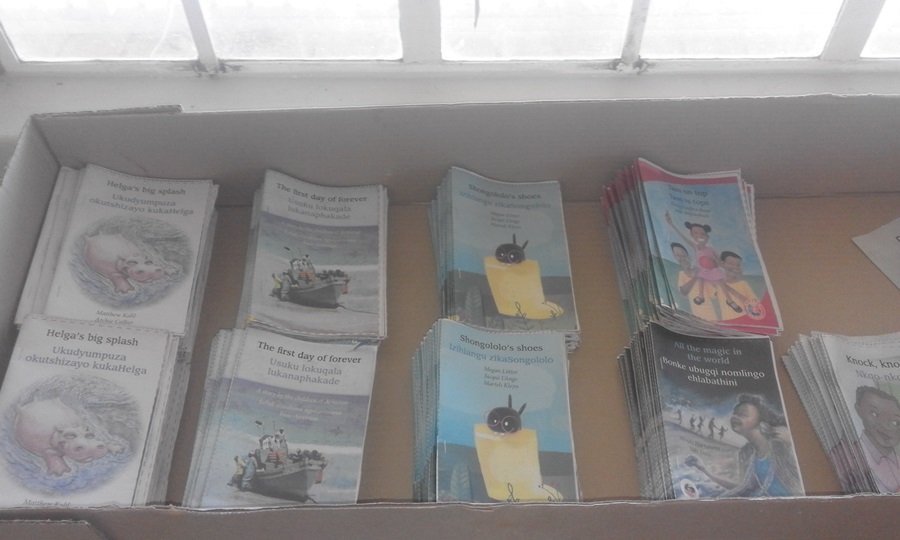 So I made it a task to collect unused Nal'ibali supplements from schools wand started a little storybook-making project involving some of our active citizens at work. So far we have made 378 story books from the Nal'ibali supplements and are looking forward to making more! These cut-out-and-keep books are being made for a library for children, parents and staff at Sophakama, and will also be used by reading clubs formed by newly trained FUNda Leaders. Our library will also be operational during our December holiday programme for children. It's so inspiring that our practitioners and volunteers will be part of the holiday programme, sharing and listening to beautiful stories in their mother tongues.
I believe that reading for yourself and others can spark curiosity and send your mind travelling the world while being in one place. The mind is the one thing a person has which can truly liberate us from all poverties.
The FUNda leader training Nal'ibali conducted in Pearston was so helpful to me in building a reading for enjoyment network. Now we can reach more people, especially children! From my experience, literacy in schools has been a huge problem, hence Sophakama is currently intervening in schools with our WordWorks - a literacy programme, designed for Grade R and 1.
There are so many experiences that let me down this exceptional road. I remember that one of my favourite stories was 'The three piglets and the wolf'. Looking back at this story, I realise now why I loved it so much. The wolf wanted to blow down the third piglet's house but could not... I think that there there always seems to be something in life chasing or distressing us. But by being observant, as well as listening and understanding, we can all become better people - regardless of where we come from or what life throws at us. 
It is within each of us to create something great... "
If YOU feel ready to do great things in your community, sign up to be a FUNda Leader here.