Nal'ibali has a team of passionate Literacy Mentors who work directly with communities on the ground to:
Train and demonstrate: Our trained Mentors offer reading-for-enjoyment training workshops and reading club demos. Based in six provinces across South Africa, we provide training schedules that FUNda Leaders and members of the community can join. If you have a network of reading club leaders or FUNda Leaders who would like training from us, email us at info@nalibali.org
Our team strives to:
Inspire reading club start up. Convert awareness into action by inspiring and supporting the start up of reading clubs and reading-for-enjoyment practices in homes and communities. Nal'ibali has recruited committed and passionate activists across South Africa to bring reading and stories to children, in whatever way they can. From donating books, to starting or joining a reading club, these individuals are inspired and supported by the Nal'ibali team to make real differences in their communities! Check out our resources to help you get those clubs going.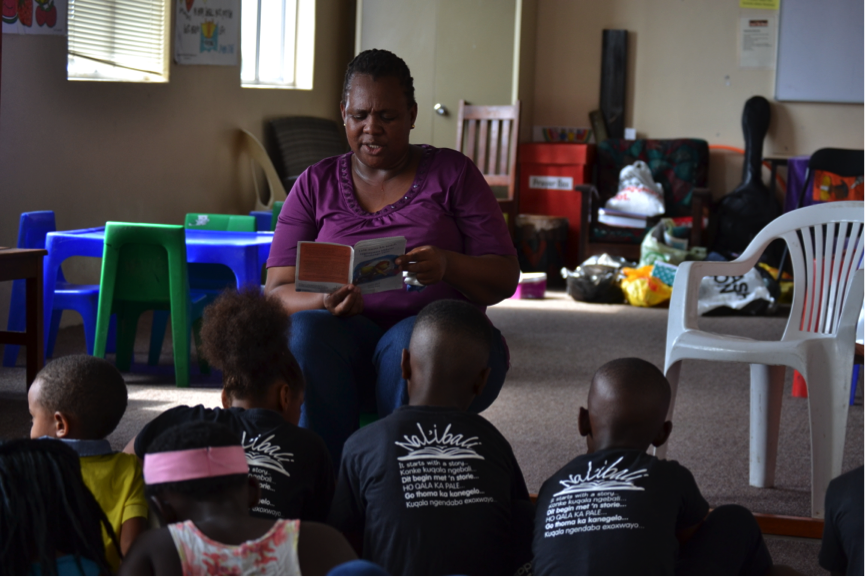 Support reading clubs. Nal'ibali drives a network of reading clubs. Many of these clubs are started by people like YOU, who want to create change in their communities and the world around them. We aim to provide training, resources and advice for active reading club leaders and FUNda Leaders who need it. If you are an active literacy leader in your community and would like support, email us on info@nalibali.org
Engage with communities: We feature and promote activations and events in various provinces across SA. Whether it's World Read Aloud Day, Mother Tongue Day or Children's Day, we strive to feature activations in as many communities as we can! These events can range from huge, media-driven events to intimate reading spaces in your community. Keep an eye on our Facebook page for events happening RIGHT NOW.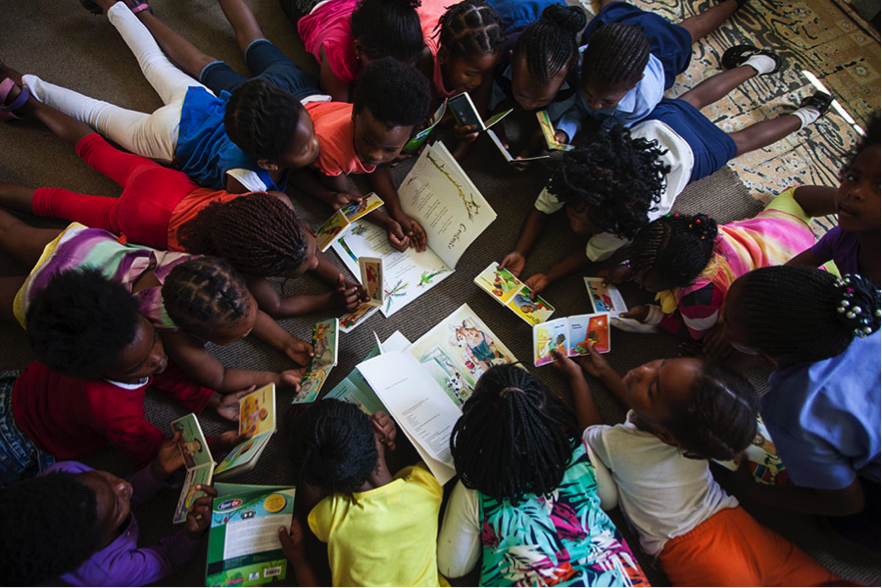 This is why we have four kinds of reading-for-enjoyment trainings available:
1. Three- day Partner-based training – In this type of training, Nal'ibali (along with partner organisations) train participants from partner organisations, who then go on to train their own volunteers!
2. Two-day volunteer partner training – In this type of training, Nal'ibali directly trains partner organisation volunteers ourselves.
3. Responsive training – This training is based on request, and ranges from one to three days.
4. One day FUNda Leader training – This is training created specifically for our growing family of FUNda Leaders.
If you woud like to learn more about trainings, or request training, email info@nalibali.org with "Training" as your subject line. We look forward to hearing from you!