The Nal'ibali training team strives to enable adults across the country to engage in literacy and reading-for-enjoyment activities with children, by:
• Promoting multilingualism and use of African languages
• Growing reading and writing habits through reading for personal meaning and satisfaction
• Supporting early biliteracy teaching approaches and multilingual education
If activities around reading are in languages that children do not understand, using methods that are not accessible or fun, they become meaningless and undesirable for children. Whether formal or informal education, reading has to meaningful. We keep this in mind when we train adults on literacy and storytelling. The focus is on creative self-expression, interaction, exploration and thinking together. Training sessions are always practical and experiential, and our training team inspire people across the country by creating a story-rich, relaxed environment that focusses on the participants' experience as the crux of the training.
We have four kinds of reading-for-enjoyment trainings available:
1. Three-day partner-based training – In this type of training, Nal'ibali (along with partner organisations) trains participants from partner organisations, who then go on to train their own volunteers.
2. Two-day volunteer partner training – In this type of training, Nal'ibali directly trains a partner organisation's volunteers.
3. Responsive training – This training is based on request, and can range between one and three days.
4. One day FUNda Leader training – This is training created specifically for our growing family of FUNda Leaders.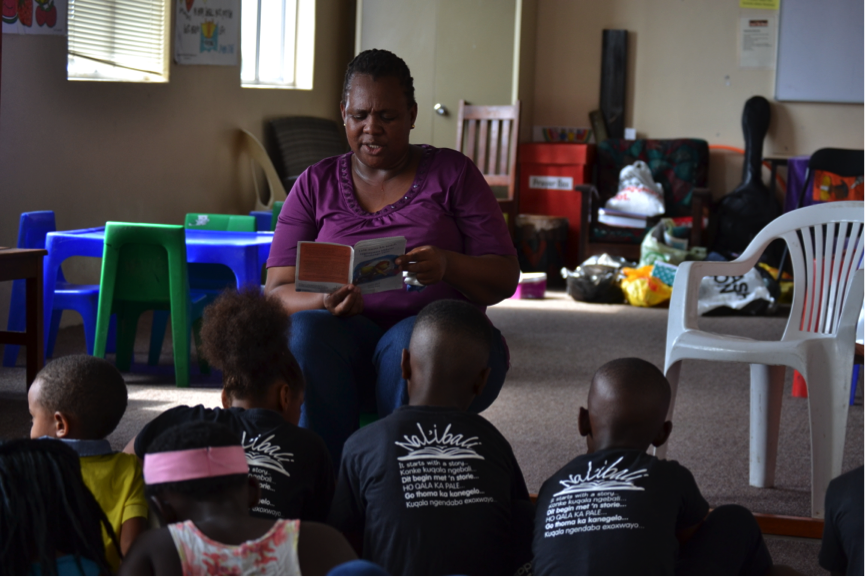 Our trainings show participants how to:
• Encourage and support personally satisfying reading and writing in children of all ages
• Learn about different kinds of books and stories
• Practice rhymes, songs, stories and games as foundations for literacy learning
• To find reading materials and literacy support in your community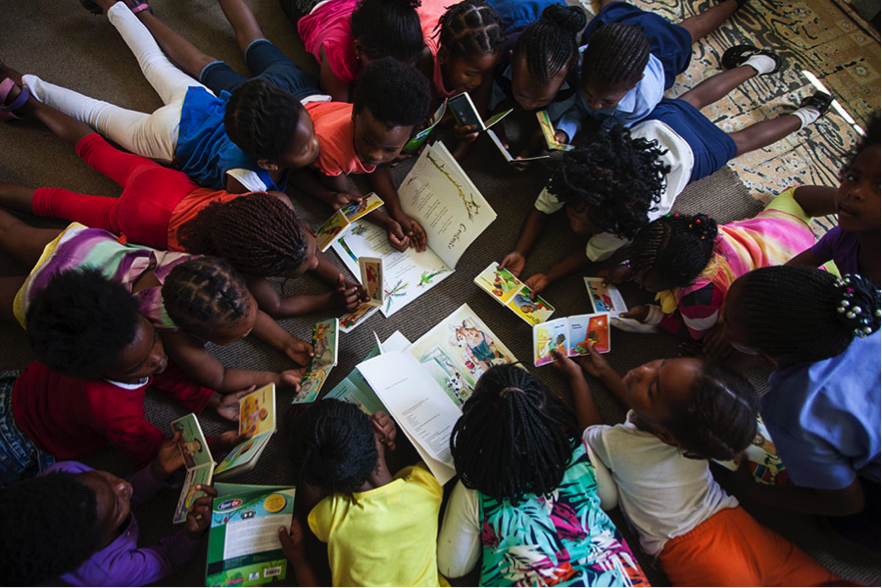 If you would like to learn more about trainings, or request training, email info@nalibali.org with "Training" as your subject line. We look forward to hearing from you!