We asked four of South Africa's top publishing houses to choose their five favourite picture books. Here are their choices!
God's Dream
Author: Archbishop Desmond Tutu and Douglas Carlton Abrams
Illustrator: LeUyen Pham
In warm and simple words, Nobel Peace Prize winner Archbishop Desmond Tutu reaches out to children everywhere with his inspiring message of love and forgiveness. He explains "that God's Dream is a place where laughter, love, and peace reign and where we realize that we are all members of one family – God's family". This title is available in all 11 official South African languages. Award: SA ECD Best Publication Award in 2010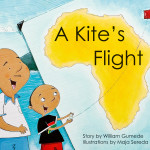 A Kite's Flight
Author: William Gumede
Illustrator: Maja Sereda
This is a richly illustrated book that tells the story of how Andile and his father make a beautiful kite. While flying the kite, its string breaks releasing the kite and taking readers on an epic journey across Africa. From the thundering Victoria Falls and the snow tops of Kilimanjaro, to the Sahara deserts and ancient Egyptian Pyramids, follow the kite's flight over some of the great landmarks of Africa! This storybook is available in English, Afrikaans, IsiXhosa, IsiZulu, Sesotho, Setswana, Sepedi, Siswati and Xitsonga.  Award: Maja Sereda won 2011 Crystal Kite Member Choice Award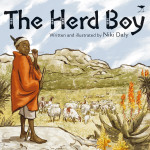 The Herd Boy
Author: Niki Daly
Illustrator: Niki Daly
This exquisite picture book is about a boy who dares to dream of a big future. Malusi is a herd boy who tends to his grandfather's sheep and goats among the mountains of the Transkei. High above, eagles fly while on the ground below, beetles crawl, termites scurry and dust flies as Malusi plays games of stick-fighting with his friend. But there's danger too… Can Malusi save his lambs from the hungry baboon who's stalking the flock? And who is the old man in the shiny car who stops to chat, and encourages the herd boy in his dream of being President? This is a story of empowerment, self-belief and leadership, and is inspired by the life of former president Nelson Mandela. It is available in English, Afrikaans, IsiXhosa, IsiZulu, Sesotho, Setswana, Sepedi and Siswati. Awards: 2013 IBBY SA Exclusive Books Award; Junior Library Guild Selection (2012); Poetry Center at Passaic County CC, Paterson Prize for Young People Honor Book (2013); United States Board on Books for Young People (USBBY), Outstanding International Books (2013)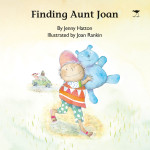 Finding Aunt Joan
Author: Jenny Hatton
lllustrator: Joan Rankin
Have fun with Lucy, her brother Simon and cousin Sandi on their daily adventures in this delightful story which is one series of three books by Jenny Hatton exquisitely brought to life by award-winning illustrator Joan Rankin. Children will easily relate to the story which reflects the true-to-life event of going on a journey. The rhythmic text help build children's reading confidence while they are absorbed in the humorous illustrations and the life of Lucy's family. This storybook is available in English, Afrikaans, IsiXhosa, IsiZulu Setswana and Sesotho. Award: Crystal Kite Award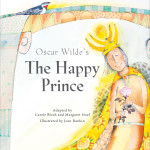 The Happy Prince
Authors: (Retold by) Carole Bloch and Margaret Sixel
Illustrator: Joan Rankin
Oscar Wilde's timeless, compassionate tale of the friendship between the Happy Prince and the Swallow is brought to life by Joan Rankin's sensitive, magical artwork. Beloved since it was first published in 1888, this enchanting story will be enjoyed by both adults and children. From his high pedestal, the Happy Prince, a magnificent golden statue, can see all the misery of the city below him. He begs a little Swallow to pluck off his treasure and share it amongst the poor. When the Happy Prince asks his new friend to stay and help him, the Swallow receives a lesson in kindness and caring. This storybook is available in English, Afrikaans, IsiXhosa, IsiZulu and Sesotho.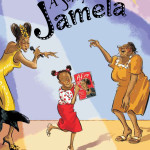 A Song for Jamela
Author: Niki Daly
Illustrator: Niki Daly
The summer holidays are here, and Jamela is as bored as a girl can be! All she can think about is the Afro-Idols TV final – so when she lands a job at Divine Braids hair salon, she can't believe her eyes at the arrival of the glamorous Afro-Idols celebrity Miss Bambi Chaka Chaka. But while Jamela's idol dozes and Aunt Beauty designs her starry hairdo, a buzzy fly appears on the scene and threatens to ruin everything . . . Can creative Jamela save the day? This is the fifth book in the popular oh-so-South-African Jamela series by Niki Daly.  This storybook is available in English, Afrikaans, IsiXhosa and IsiZulu.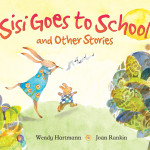 Sisi Goes to School and Other Stories
Author: Wendy Hartmann
Illustrator: Joan Rankin
Why is Sisi refusing to go school tomorrow? And why has Daddy taken all their toys? Sisi, her family and friends all feature in this delightful compilation of story and rhyme that is filled with warmth, love and friendship. The five stories are: Sisi goes to School, Sisi's Special Sounds, Gogo's little Dog, Daddy's Surprise and A Kiss for You. This title is also available in Afrikaans.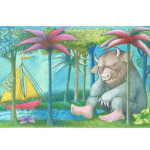 Wildekanisland
Author: Maurice Sendak
Illustrator: Maurice Sendak
Wild child Max gets sent to bed without his supper after threatening to eat his mom. Later, in his room a forest grows and his imagination takes him to the home of the wild things, where he becomes their fearless king, the wildest thing of all. Max joins in on the wild fun but quickly bored of the new adventure and sails back home – to find supper in his room, still hot! Wildekanisland, originally known in English as Where the Wild Things Are, is fifty years old! This iconic book has inspired a movie, an opera, and the imagination of generations. It continues to be one of the best loved picture books of all time the world over. This subtle masterpiece of story, writing, and art will keep children coming back to it again and again.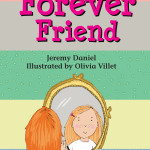 My Forever Friend
Author: Jeremy Daniel
Illustrator: Olivia Villet
Copia is Mimi's reflection in the bathroom mirror and they are best friends. In this easy storybook we get to know Copia and Mimi through five stories: in the first they move from their flat into a house, then Mimi goes to her new school, and the family go camping together. Mimi is convinced Copia hasn't come along, but then she finds Copia in a rather surprising place . . . In the fourth story Dad takes them to the funfair, and in the fifth Mimi finally makes a real friend, Yoli.  This title is also available in Afrikaans.
Ben and the Whales
Author: Ingrid Mennen
Illustrator: Irene Berg
Whales played in the ocean below the cliff paths where Ben and Grandpa had often walked. The windswept milkwood was their lookout. "Mysterious and magnificent creatures," Grandpa would say, "flying giants of the sea!" Together they read stories about whales, made new pages for Grandpa's scrapbook, or went to the museum to see the whale skeleton. But just before summer things changed: Grandpa stayed in bed . . . days passed. And then Grandpa died. Noticing that Ben finds it hard to say good bye, Dad takes Ben to the milkwood where Ben and Grandpa would often sit, and tells him a story: Long ago a whale-calf was born in their bay. Every day he frolicked and swam with his mother and an old humpback whale, but when the time came for the whales to travel back south, the old whale could not make the journey with the others. The whale calf had to say good bye too. This gentle story on bereavement will strike a chord with both children and adults alike. It is also available in Afrikaans.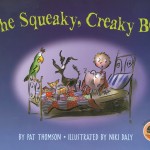 The Squeaky, Creaky Bed
Author: Pat Thomson
Illustrator: Niki Daly
Once there was a little boy who loved to visit his grandparents. But his bed at their house was old and every night it went squeak, squeak, creak! Grandfather thought a little cat would help. Then a little dog. Maybe a little pig? Soon the bed was very full, but it still went squeak, squeak, creak! Would the little boy ever be able to go to sleep? The fun-filled, repetitive text and vibrant, playful illustrations of The Squeaky, Creaky Bed make it a rollicking bedtime read for even the lightest of sleepers. This title is also available in Afrikaans.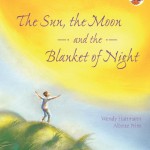 The Sun, the Moon and the Blanket of Night
Author: Wendy Hartmann
Illustrator: Alzette Prins
A bossy sun tries to impose its will on the wind and clouds by wanting to shine throughout the day and night. The sun soon finds out that some things aren't so easy to change. Night will come and the sun must take its place in the universe whether it likes it or not. The illustrations have a dreamy quality about them that complements the gentle story perfectly; together they deliver a comforting, calming bedtime package. This title is also available in Afrikaans.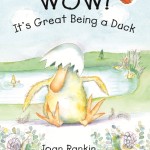 Wow! It's great being a duck
Author: Joan Rankin
Illustrator: Joan Rankin
Lillee was the last to hatch and the smallest and skinniest of all the ducklings. Her older brothers and sisters all went to the pond and swam at once. But Lillee doesn't want to take her feet off the ground! She'll drown if she goes into the water! Her mother warns her about Furry-legs, Long-tail, Sharp-snout, Pink-tongue Fox who will gobble her up if she can't swim. But Lillee is going to practice walking instead! And off she marches into the dark, green forest. This comic story with its hilarious illustrations mounts in suspense as a wily stranger Lillee meets, shows her the best things to eat to fatten her up. How Lillee finally learns to swim and fly is a triumph young readers will share.  Awards: South African Children's Picture Books, IBBYSA, 2008; 100 Representative South African Books for Children and Young People, IBBYSA, 2007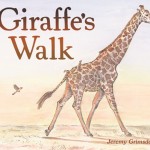 Giraffe's Walk
Author: Jeremy Grimsdell
Illustrator: Jeremy Grimsdell
Early one African morning, Giraffe went for a walk . . . Count the animals as the stately giraffe lopes across the vast plains of Africa. Giraffe's Walk is a beautifully illustrated counting book, inspired by author/illustrator Jeremy Grimsdell's first-hand experience of the African continent. This title is available in English, Afrikaans, IsiXhosa, IsiZulu and Sesotho.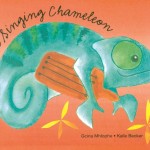 The Singing Chameleon
Author: Gcina Mhlophe
Illustrator: Kalle Becker
"Chameleon, you're so ugly that you're a disgrace to us all!" is the continual cry of the river community. Over time, Chameleon comes to believe their cruel words. Lonely and hopeless, he dreads the dawning of every new day. But fate intervenes, and he meets the Lark and the Old Man who set in motion events that transform him. The insecurity of the Chameleon and the unkind behavior of the river community will strike a chord with both young and old and his well-deserved triumph at the end of the story is a welcome surprise. His belief in himself is restored and his song will touch the hearts of many and his spirit, inspire many more. This title is available in English, Afrikaans, IsiXhosa, IsiZulu and Sesotho. Awards: 100 South African Books Children's Picture Book, IBBYSA, 2008; The Children's Best Book Guide, Exclusive Books 2008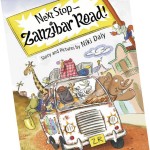 Next Stop, Zanzibar Road!
Author: Niki Daly
Illustrator: Niki Daly
It's a hot day on Zanzibar Road and Mama Jumbo puts on her jazzy dress and her "Flippy-floppy, flappy-slippy, this-way-that-way pom-pom hat", hops in Mr Motiki's taxi and heads off to the market.  After a long day of shopping as Mama Jumbo heads home, Mr Motiki's taxi has a puncture! How will Mama Jumbo save the day and get home to Little Chico? Later Mama Jumbo sews Little Chico a cute, tutti-frutti shirt from a piece of fabric that she got at the market. Little Chico is delighted with everyone's reactions until Baba Jive says that he looks good enough to eat. The quirky and much-loved gang from Zanzibar Road is back for another fun-filled adventure with Mama Jumbo, Little Chico and a host of colourful and entertaining characters that will delight children and adults alike. This title is available in English, Afrikaans, IsiXhosa, IsiZulu, Sesotho, Setswana and Sepedi.
Little Lucky Lolo and the Very Big Boy
Author: Adrian Varkel
Illustrator: Daley Muller
Little Lucky Lolo loved going to school. He loved learning from his teacher and seeing his friends. One day a new boy joined the class. Khulu was a very big boy, a VERY big boy! Khulu eats all Lucky's lunch and takes a soccer ball! What could Lucky do? When Khulu gets into trouble, will Lucky help him? A gentle and humourous story for young children that looks at the subject of bullyingh. This title is available in English, Afrikaans, IsiXhosa, IsiZulu, Sesotho, Setswana and Sepedi.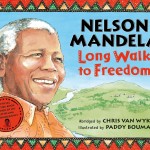 Long Walk to Freedom
Author: Nelson Mandela & Chris Van Wyk
Illustrator: Paddy Bouma
Nelson Mandela is a true hero of our times, loved and admired across the globe for his dedication to the struggle against apartheid in South Africa, and for justice and peace throughout the world. This book tells the story of his life, from his carefree days as an ordinary village boy, to his unflinching leadership of the ANC and through the long years in prison to his eventual freedom and extraordinary elevation to President of South Africa. An important book bringing an inspirational man to life for a younger generation. This title is available in all 11 South African official languages and Portuguese.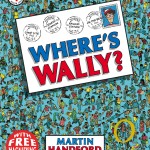 Where's Wally? (25thAnniversary Edition)
Illustrator: Martin Handford
The hunt for Wally is on! Wally, along with his friends, are fiendishly hidden in every intricately-detailed scene. Hours of fun and games await in this classic activity book that kick started a worldwide phenomenon.
The Gruffalo
Author: Julia Donaldson
Illustrator: Axel Scheffler
Walk further into the deep dark wood, and discover what happens when the quick-thinking mouse comes face to face with an owl, a snake and a hungry gruffalo . This is a modern-day classic story of overcoming your fears. The wonderful rhyming text and detailed artwork resonate with children everywhere.